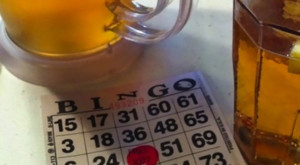 Many industries suffered through the COVID-19 pandemic but online gambling is one that has shown considerable growth. Online bingo has been a success, with the convenience of finding games to join easily and from the comforts of home. Growth in the land-based version of the game slowed with players unable to travel to local parlours because of restrictions placed during the global pandemic. 
The bingo industry in the UK was worth an estimated £910 Million-Per-Year from April 2019 to May 2020,this mainly because of the increase of players turning to the online game, as online casinos improve further with the advancements in technology. This article shall look briefly at what the current state of play is within the UK bingo industry and what the current trends could show for the future of the game.
Online bingo growing rapidly
From that estimation, the land-based bingo market accounted for a significant £636 million however, online bingo is showing signs of booming over the coming years. Reports show that funds wagered into online bingo at online casinos was up 0.9% over the above timeframe mentioned, while the amount of funds wagered in land-based casinos fell by 5.7%.
One of the primary factors that affected that decrease in of course was the COVID-19 pandemic with many players forced to isolate rather than risk exposure to the deadly virus. These players looked into other avenues to play their favourite game,and if they still wanted to play bingo, there were an abundance of options open to them at online casinos.
Another factor to consider in the decrease of land-based bingo revenue is that more people of all ages would communicate online through social media applications such as Facebook and this platform also had free games available, which were cleverly advertised to players using advanced algorithms to target players who may have searched for online bingo previously on their web browser. 
Review the best online bingo websites
The convenience as mentioned and the chance to play for real money was an attractive prospect which may have led to land-based bingo parlours losing some of their regular clients because of this. Whichbingo is a website that has been compiled by experts who review online casinos and on this page, you can find information regarding online bingo. 
Players who wish to play online bingo can check out the list of the top ten online bingo sites at Whichbingo where you will find some sites offering bingo bonuses which giveaway free bonus money or bingo cards when you sign up  for a new membership. What is great about this website is that the offers have been checked for reliability and websites reviewed for so even a novice online gambler will find a bingo website that is suited for them. 
The Future of Bingo in the UK
Bingo should continue to grow in popularity, with online bingo becoming the main focus of the growth. Perhaps the biggest advantage that live bingo offers over the online version is the social interaction between players. This, though, can soon be countered in the online game via the use of VR technology and live casino games using similar technological innovations.
Other factors that may affect the growth in online bingo and see land-based bingo remain in good stead is that the older generation may not be comfortable with experimenting in online gambling and prefer to withdraw their winnings instantly. Some older players do not fully understand the use of some payment methods online and may feel the land-based bingo halls are still the place to play bingo in the UK. 
Comments
comments