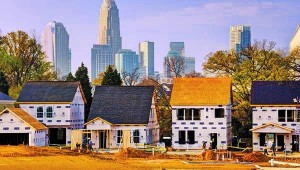 This guide is a comprehensive resource for all the latest trends in outdoor living spaces. The article discusses how outdoor spaces are taking over the world and how they are disrupting the home design. It also discusses the benefits of outdoor living spaces, such as increased air quality, better health, and more natural light.
What is an Outdoor Living Space?
Outdoor living spaces are those that can be used to live and work outside. They vary in size and function, but all of them allow their owners to enjoy the outdoors. Outdoor living space is usually a room or an area that is designed to be outside. This space can include a porch, patio, or even a garden. Even better, check out these ideas for backyard pools on a budget to make your backyard much better.
The most common types of outdoor living spaces are decks and patios. When it comes to outdoor living spaces, a deck is the most common. This is because decks are versatile, durable and can be used as any type of outdoor living space. However, decks are traditionally built with wood as the main construction material. 
Wood decks are not only beautiful, but they typically hold up well to the weather. Patios and decks can be used in a variety of different ways. However, one way that they are typically used is to separate outdoor living space from an interior living space such as a dining room or kitchen. Patios are often built with stone or concrete as the main material, while decks are usually built with wood.
What Makes an Outdoor Living Space Great?
Outdoor living spaces should be designed with the lifestyle of their inhabitants in mind. The first thing to consider when designing an outdoor living space is the climate. If you live in a humid climate, you will want to avoid any hard surfaces that can collect water. You also want to make sure that your outdoor living space has plenty of ventilation and natural light. 
For larger outdoor areas, you will want to plant trees and shrubs that match the existing temperate. The leaves of these plants will help shade your outdoor living space while also providing natural cooling during the warmer months of the year. If you are looking for a specific tree or shrub with an artistic shape or blossoms, consider purchasing a container and planting it directly into the ground.
Great design for an outdoor living space includes:
– A patio or deck area
– An outdoor fireplace or fire pit
– Outdoor furniture
– Awnings and shades
– Privacy from neighbors
5 Ways to Spruce Up Your Back Yard This Summer
The summer is a time to enjoy the outdoors, and there are many ways to do so. Here are 5 ways to spruce up your backyard this summer. 
Install a fountain

Plant flowers and plants

Add a pergola or arbor

Install an outdoor kitchen

Add a swimming pool
Add a new patio to your backyard! You can make your outdoor space look more inviting by covering it with a beautiful, durable cover like this one. In addition, you can add an outdoor umbrella to provide shade from the sun. 
Add a new addition to your home! If you are considering making an addition to your home, now is a great time to do it since you will be able to take advantage of any tax benefits during that phase of the year! 
Conclusion
In conclusion, it is important to make sure that you are using an outdoor living space because it can help you be more productive and creative. It can also help you be healthier and share your interests with the world. It is important for you to know that these outdoor living spaces are very versatile.
Comments
comments