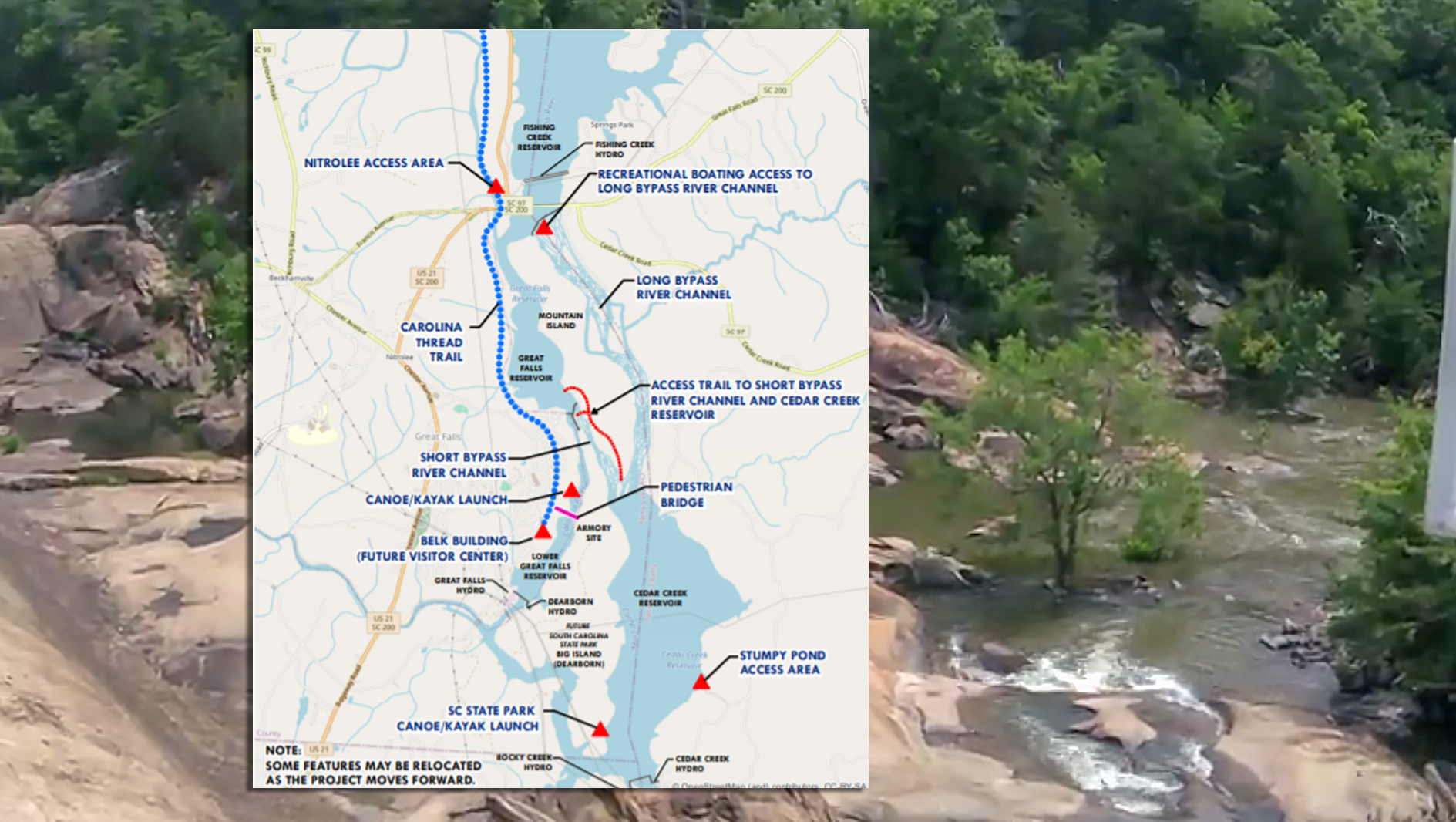 This weekend, Duke Energy will be officially opening the Charlotte region's second large scale whitewater recreation center to compliment the US National Whitewater Center.
Duke Energy's new multi-million dollar project, called the Great Falls-Dearborn Development, is restructuring several Catawba River water channels into class 2, 3, and 4 whitewater rapids, building a massive pedestrian bridge to an 650-acre island, installing three canoe and kayak launches, and is in the process of developing an entirely new state park for South Carolina.
"We're looking forward to sharing these new opportunities with the public," Duke Energy Recreation Manager Christy Churchill said in a press release. "With improvements like boater access, parking, an interpretive center, trails and, of course, river stretches for novice to experienced canoers and kayakers alike, this area will have a lot to offer the community."
Duke Energy will be working with S2O Design, designer of Charlotte's U.S. National Whitewater Center, and HDR Engineering to build 2 new bypass channels, with the longest one being about 1 1/2 miles. The new channels will gradually dissipate the reservoirs released energy using switchbacks and a series of progressively challenging waves. Each bypass will use notches and gates to regulate the water flow.
Public access to Duke Energy's Great Falls enhancement project will officially open this coming Saturday, March 18th, 2023, at the Nitrolee Access Area.
The short bypass reach area is scheduled to will begin flowing this coming May.
For more information on the specific recreation flow releases, you can visit duke-energy.com/lakes.
Comments
comments