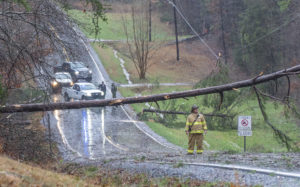 Trees are some of the greatest treasures in creation. Beyond providing shade and curb appeal, trees produce oxygen, trap climate-changing carbon, and prevent floods.
That's why it's always painful to lose even a single tree — let alone entire swaths of them, known as "tree cover" or "tree canopy." Unfortunately, some states are losing more of these green giants — and losing them faster — than others.
LawnStarter ranked 2021's States That Lost the Most Tree Cover by comparing the 50 states and the District of Columbia based on eight key metrics. Specifically, we looked at the latest annual rate of loss, as well as 1-, 5-, and 10-year comparisons.
North Carolina came in the bottom 10 at #8 while South Carolina faired even worse, coming it at #4 in the nation.
State Rankings
Comments
comments