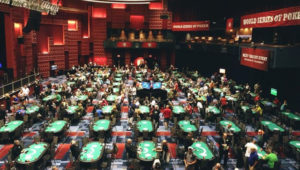 We hear a lot about the Bible Belt – but how is it actually defined? The first recorded use of the phrase came when the writer H.L. Mencken coined it in 1925 in an article in the Baltimore Sun.
As the name suggests, it was the religious nature of the states in question that led to the name "Bible Belt". The prominent faiths, which remain today, are Southern Baptists, Methodists, and evangelical Christians. Therefore the predominantly Catholic Louisiana and demographically diverse southern and central Florida are not included.
As you'd expect, this strong religious faith shown by the inhabitants of Bible Belt states has traditionally gone hand in hand with fairly conservative values and a strong support of the Republican party both on a state and a national level.
This has filtered down to views on other moral issues, such as gambling. Last year was something of an upheaval for the gambling industry in the US. The Supreme Court overturned the previous ban on sports betting, which effectively allowed states to pass their own laws permitting betting and gambling.
Here we look at how this might still have a chance of taking effect in North Carolina – despite its social concerns around gambling and betting. Let's take a look at why.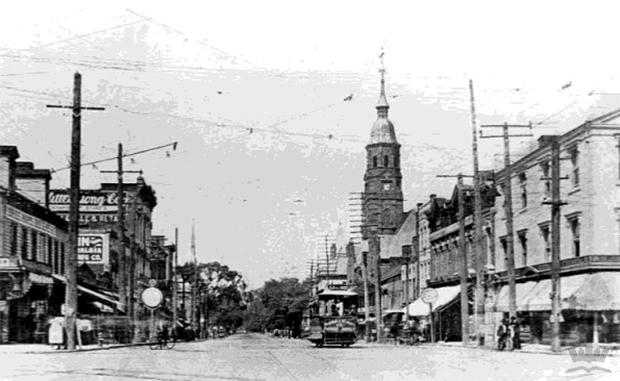 A history of gambling in North Carolina
North Carolina remains one of the more hardline states when it comes to gambling, with some of the most restrictive laws. To put this into a historical perspective one has to go back to 1764, when gambling was banned completely. It was then decided to slacken the rules slightly to allow games of chance but to allow personal winning to a maximum limit of 5 shillings a day. This led to a rise in gambling of various kinds so the legislature felt it necessary to step in by banning gaming tables in 1791 and card games in taverns in 1799.
Around two hundred years later, in the 1970s, there were the first stirrings of a call to introducing horse racing and pari-mutuel betting into the state. There were also rumblings that a state lottery should be introduced to raise valuable funds for sectors including education. But there was still considerable resistance on social, moral and religious grounds.
Nevertheless, the pressure continued to mount not just for a lottery to be introduced but also to issue a compact to allow the Cherokee tribe to open a casino and follow a trend that had already started to take hold in many other states. Therefore, in November 1997 the Cherokee casino opened, albeit with a number of restrictions placed on its operation. For example, it was not permitted to feature live dealers, only electronic table games and slots.
In terms of the lottery, this was still many years away and the first ticket wasn't to be sold until March 2006, some 42 years after New Hampshire had been the first state in the country to introduce this valuable form of revenue generation.
Cracking down on illegal gaming
When the North Carolina lawmakers bowed to public opinion and created the state lottery in 2005, it was also used as an opportunity to crack down on the illegal video poker that had become widespread across North Carolina. Machines were commonplace in bars and stores, but many were far more than were officially permitted. Plus, many more were also exceeding the legal payout limits. State county sheriffs lobbied for them to be outlawed – a wish that was duly granted.
However, as soon as the ban was introduced, a new type of sweepstakes video game started to appear. This got around the law by letting players gamble by paying for phone or internet time. While the machines looked and played like slots games, the machine's owners claimed that they were just entertaining displays that revealed a prize.
To date it's a loophole that's being upheld. Each one pays the state around $20,000 a year – and this revenue-driving element might be the factor that sees a greater expansion of gambling in North Carolina.
The financial benefits of legalizing gambling
To give an idea of the kind of revenue gambling already brings into North Carolina, each year the state lottery provides over 5% of the education budget. This has helped to fund everything from reducing class sizes to the building of new schools. Turning to the Cherokee casino's contribution: over the 30 years that the current contract is scheduled to last, it will put $90 million into the state's coffers.
So it stands to reason that North Carolina might look to legalize more forms of gambling and benefit from more revenues it can then reinvest in public services such as schools, hospitals and transport. The current ban doesn't stop people gambling – it just encourages many players head over the border to Georgia, Virginia and South Carolina to exploit their more liberal gambling laws.
Of course, that's just factoring in the land-based casino options. There are far many more exciting options open to today's gamblers – including online casinos, which appeal to millions of players for their convenience and game quality. The global online gambling market is forecast to be worth a cool $60 billion by 2020 – and likely considerably more if the US begins to legalize it state by state, which is what many people are predicting.
Online casinos offer players the chance to bring a high-quality gambling experience into their living rooms, or through their phones – if they're on the move. While players can play from the comfort of their own homes, they also stand to benefit from the sheer quality of the gameplay available at many leading operators.
Not all online casinos are the same. While it wasn't easy to come by, we found a special online casino with a unique retro theme, setting it apart from many other options out there. So why not give it a try?
Looking ahead: sports betting on the cards?
As we've already alluded to, last year also saw an event that may well see even more states pulling even further ahead from North Carolina when it comes to gambling. On finally legalizing sports betting, the Supreme Court has already opened the floodgates that have allowed New Jersey, Delaware, Mississippi, Montana, Nevada, Pennsylvania and West Virginia to quickly pass legislation and permit the activity.
It's very hard to say whether North Carolina is likely to follow suit. But if its southern neighbour, which has always been more liberally disposed toward gambling, is anything to go by then it seems a very remote possibility.
Pre-empting the outcome of the court's decision last year, a spokesman for South Carolina Henry McMaster suggested that the Governor thinks any bill to legalise sports betting would be "a loser and inconsistent with the core beliefs of South Carolinians".
Whether this is a sentiment shared by North Carolina Governor Roy Cooper is not known. But his relatively slim grasp on power means that the more traditional Republican elements in state government could have the power to quash any attempts to legalize sports betting – as appears to be in their interests, due to high-profile land-based casino magnate Sheldon Adelson being one of the GOP's primary donors.
Having said this, once it was thought that no Native American-run casino in North Carolina would ever have live dealers. But commercial imperatives and a desire to attract more players means that today they are permitted in the state's Cherokee casinos. So will history repeat itself, or will North Carolina's conservative nature stand firm?
Comments
comments