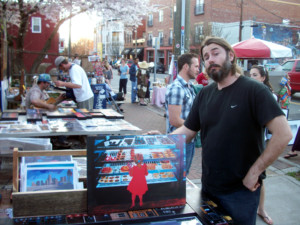 We all know how hard college life can be – not only are we away from home, but we are also in a big financial hole throughout our years. Instead of shopping for expensive gifts, you could start using your imagination and creativity and come up with Do It Yourself presents for your friends. In the end, I am sure they will appreciate you more for putting in the effort than they would appreciate a usual gift. When presents come from the heart, they are 10 times better. If you are in need of gift ideas, here is the perfect spot to look for advice. You can check plagiarism even – we swear these ideas are original. So, welcome. We hope this article will help you!
Smores
Indoor smores are a thing, and they can actually be even more delicious than the bonfire ones! They are super easy to make (take less than 20 minutes total, including Prep time and Cook time), and won't be expensive either. Here are some quick instructions that might help you:
Preheat your over to 400 degrees F.

Take graham crackers, lay them on a cookie sheet, and top them with chocolate pieces. Place marshmallows on top of each cracker. 

Bake until marshmallows are puffed and brown (that will take you approximately 5 minutes). Remove them from the oven, place another graham cracker on top of your half-sandwich, and serve!
You can find all the ingredients at your local Dollar Store, but honestly, you might already have them in your home, so look well! Cooking smores for your friends is a nice way of saying, "thank you," or, "happy Christmas." 
Tip: sometimes, students need a break from their duties to just relax and spend time with their friends. If you find it unable to do so, use some of the simple online plagiarism checker websites to check your content faster; this will help you write an essay and save your time, trust me!
"Owl" Miss You
All you need are two types of the same chocolate (I like using Snickers or Twix) and some colorful paper. Shape the paper in the form of an owl head, add the eyes and the nose, and stick it to the top of the two chocolates (that are now sitting right next to each other), uniting them at one end. Stick another paper on the other side of the chocolates with the text, "Owl miss you." Cute, funny, easy to make. 
Creative Bookmark
How can a student avoid plagiarism, if not by being creative? You can get as creative as you'd like with your bookmarks! All you need is paper and colors, so this gift might actually cost you nothing. You can make them out of paint samples, add text to them, or draw something (if you're good at it!) on the bookmarks. You should definitely sign your name at the bottom! 
Tip: make sure you use colorful designs.
Be Smart and Eat Cookies
Smart cookies are a great way of showing someone how much you care about them (especially during wintertime!). Go to the closest dollar tree and buy them (or even at Walmart to be honest, they are so cheap!). Use some ribbon to make them look nicer and offer them as a gift. I promise you won't become a college student expelled for plagiarism if you implement these DIY ideas. 
Painted Rocks
Another cool idea is painting rocks! All you need are rocks (which, obviously, won't cost you anything) and paint. You should also look for a marker. You could paint one or many, adding all of them to a nice bag. According to the student plagiarism checker, "You could write funny messages on each one of them, or uplifting quotes to get your friends through the day. Make sure you make them look as diverse and colorful as possible!"
Summer Breeze
If you want to help your friends have a "Kool" summer, buy them some Kool-Aid! Then, stick a quote to the package; you should use intelligent puns, such as, "Have a Kool summer," or, "You're so Kool I can't even say hi to you." Make your friends feel special and Kool, will you?
Dollar Store Christmas Mugs
This is not necessarily a DIY gift, as you can find multiple Christmas mugs at the Dollar Store. However, if you only find simple models, grab one and decorate it yourself using text or color.
Cozy Socks
Buy some dollar tree cozy socks for your friends or make them yourself! You should practice kitting needling beforehand if you want them to look good though. Be a cool grandma for one day, show your friends some affection by making them personalized socks!
Popcorn, Movies and Chill
Another great idea is buying a bag of popcorn and a movie, sticking them together inside a box, and giving it as a gift to your friends. They will definitely get the message – Netflix, popcorn, and chill?
The Best Treats Ever 
If you already have cooking ingredients at home, cook your friends something tasty! What better way to show them your affection than by putting in the effort to create something edible and delicious for them?
Conclusion
These are just some of the ideas that we came up with, but there are so many others available! Hope we helped! If you have any comments or ideas to add, please leave us a comment. Enjoy!
Comments
comments