Top 5 Platforms for Online Therapy: a Quick Review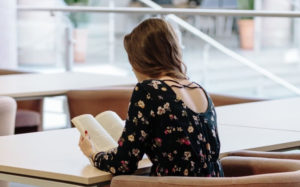 Mental health is as important as physical health, and it's impossible to live a fulfilling, happy life without feeling emotionally healthy. All of us may deal with emotional problems from time to time, and such issues can easily undermine your efforts and mood.
Mental health can affect all areas of your life with no exceptions, so ignoring emotional problems can lead to countless difficulties, damaging your relationships, motivation, productivity, and overall attitude toward life. In other words, mental health problems can stop you from living a happy life. Unfortunately, the seriousness of mental health problems doesn't mean that everyone who needs help actually gets it.
Perhaps, the most common obstacle on the way to therapy is the stigma that surrounds mental health. Given that this subject is so widely stigmatized, many people choose to ignore their emotional problems and simply pretend that they're feeling okay. Obviously, such an approach cannot bring any improvements, so the symptoms get worse with time, and mental health disorders become more severe.
However, this isn't the only factor that influences people's willingness and ability to receive therapy. For instance, many people feel uncomfortable when discussing personal matters. So, it's important to keep in mind that licensed therapists put a lot of effort into creating a safe, judgment-free environment.
Flexibility and online therapy
Another factor that often stops people from reaching out for help is that traditionally, therapy has required clients to be physically present in a therapist's office. Therefore, if you want to receive traditional therapy, you must have enough time to commute to a therapist's office, which might be a problem for those who have a strict work schedule.
Online therapy platforms solve this problem, making therapy accessible to everyone. No matter how busy you are, you can always find some time to schedule a video call or send messages to your therapist. Online therapy doesn't require you to be physically present in the therapist's office, which is definitely great, but is it as effective as face-to-face sessions?
Although online therapy has become particularly popular within the past few years, it's not a new thing. Researchers have been studying online therapy for quite a while, and numerous studies show that talk therapy delivered online is as effective as traditional sessions.
Moreover, some online therapy platforms offer more than just therapy. You may also be able to access various self-care tools or educational resources to learn more about your emotional problems and improve your mental skills.
The best online therapy platforms in 2022
There are many online therapy companies that offer similar services, so how to choose a platform that meets your unique needs and offers the best benefits? We know that researching online therapy companies takes a lot of time so we decided to help you. We analyzed online therapy reviews from real clients online, and compared services, prices, and benefits so that you can make the right choice.
Here are some of the best online therapy platforms you can find.
1. Calmerry
Although this company was created not so long ago, it quickly evolved, and now it's one of the best platforms with hundreds of satisfied clients that continues to improve its services and offer unique features. 
Calmerry has a convenient website with a simple user-friendly design, and it also has mobile apps for iOS and Android so that users can get mental health care virtually anywhere.
This platform has a big team of licensed mental health professionals from all over the U.S. so clients can get all kinds of online therapy. Here, you can get help with depression, anxiety, OCD, low self-esteem, burnout, trauma, and many other problems. You can opt for emotional abuse counseling or receive professional social anxiety treatment.
A great thing about online therapy on Calmerry is that users can use different communication options. All pricing plans feature unlimited text messaging, but if you're looking for more personal real-time conversations, you can also schedule video online therapy sessions.
Most clients are happy about their experience with this online therapy platform, and one of the reasons is that Calmerry allows every client to switch therapists for free. So, if you're not satisfied with your first match, you can change the therapist and repeat it as many times as you need.
This online therapy platform not only boasts a high level of client satisfaction but also manages to keep its prices reasonable. The cost of online therapy largely depends on the number of video calls featured in a plan, with the cheapest plan starting at $50 per week.
While the basic plan features text messaging only, it also allows you to get access to various self-care tools and an extensive library of self-help tips. For instance, you can use a free mood-tracking chatbot that can turn regular journaling into a much more engaging and fun experience.
2. Pride Counseling
There are many online therapy platforms that ensure inclusivity. This platform, however, took it one step further, focusing specifically on clients from the LGBTQIA+ community. All therapists who work here are familiar with issues that gay, lesbian, bi, trans, non-binary, and queer people face most often.
All therapists are also fully licensed to practice in their states. The treatment process is completely confidential so you don't have to worry about the privacy of your personal information.
3. Teen Counseling
Much like Pride Counseling, this online therapy platform focuses on a specific category of clients, but in this case, these are teenagers. Finding online therapy for a teenager can be a difficult task, although teenagers experience mental health problems very often.
This online therapy company was created specifically for teenagers, so all therapists are familiar with issues that are common among them. This platform helps clients with anxiety, bullying, peer pressure, depression, stress, shaming, etc.
Thanks to convenient scheduling, both teenagers and their parents can easily plan online therapy sessions so they won't interfere with school and homework.
4. Betterhelp
This online therapy platform is very popular, and it has a rather nice reputation. To match clients with therapists, it uses an algorithm so matching is completely automatic. There are thousands of therapists and counselors on this website, so you can easily find someone familiar with your issue.
Even though the matching process is automatic, you can use various filters and check therapists' specializations on the website. This platform has a web version and a mobile app so you can enjoy online therapy wherever you are. The cheapest subscription plan costs $60 per week and includes text messaging only.
5. Talkspace
This online therapy platform is also incredibly popular, mostly due to its smart marketing strategy and celebrity endorsements. It's not really different from other companies on our list. Perhaps, the main unique advantage is an opportunity to talk to psychiatrists and get prescriptions.
This online therapy company has a rather good reputation among clients, and just like many other platforms, it offers both video sessions and text messaging. The cost of subscription packages starts at $70 per week.
Keep in mind that psychiatry services aren't featured in subscription plans. So, if that's what you're looking for, you'll need to purchase psychiatry sessions separately and therefore pay more.
Conclusion
Online therapy is something all of us can benefit from. People of all ages and backgrounds experience emotional problems sometimes, so it's important to have access to treatment. The problem is that not everyone who needs help has enough time to commute to a therapist's office, and that's where online therapy can help.
There are many similar platforms on the internet, so choosing an online therapy company that corresponds to your specific needs can be a tricky task. We analyzed tons of reviews from clients and made our list of the top 5 online therapy platforms that have proven to be effective. They provide high-quality therapy and offer reliable support.
We hope that this list of the best online therapy providers will help you make the right choice and take a step toward a better, more enjoyable, and fulfilling life. Mental health is as important as physical, so make sure to take good care of it. If you need any help, don't hesitate to ask for it.
Comments
comments