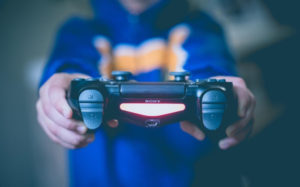 Some of the best games for Android are still free. Take a look at five excellent titles for fans of different genres, from racing to battle royale. These games have in-app purchases, but they are only optional. You can still play comfortably and get an adrenaline rush.
High-quality entertainment does not need a price tag. Android game collections like TopApps provide full versions for free, with legal and safe downloads. Here are five hits guaranteed to impress.
Alto's Odyssey
This title from Noodlecake Studios has impressive graphics, a relaxing ambiance, and simple logic. You need to ski down a hill smoothly, jumping and overcoming obstacles. Collectible items are traded for customized features. 
The game is free to download and comes with just a few ads. All in-app purchases are optional. Try the screenshot mode — it provides interesting ideas for your desktop background.
Asphalt 9: Legends
This game is just as thrilling as the other parts in the franchise. The exhilarating racing challenge includes 50 vehicles, and a wealth of content to explore. Play alone or with your friends — the gameplay is smooth regardless. The auto-go mechanism means acceleration is out of your control, but this does not bother everyone.
The graphics are crisp, the sound effects are stunning, and social elements add fun. If you play well enough, you can circumvent in-app purchases. Overall, this is one of the best racing games on the market.
Brawl Stars
This masterpiece by Supercell has solid multiplayer and MOBA elements. You land with a few partners, fight with opponents and try to win. Switching between the modes, you will collect crystals, steal treasures, and face particular opponents on a team. This game is just as good as other hits by the studio, such as Clash Royale, Clash of Clans, and Boom Beach. 
Call of Duty: Mobile
Like any version of the legendary game, this app features the classic FPS PvP. There is a 100-player mode, which places the game between FPS titles like Critical Ops and battle royale hits like PUBG Mobile. 
A decent amount of gear is provided as a reward in the game. Purchases are only useful for cosmetic purposes. Users praise the quality of the gameplay, despite a few bugs that should be ironed out soon.
Critical Ops 
This game represents the new generation of first-person shooters. In the genre, it has only a few strong competitors. Your mission is to fight terrorists in a range of urban-oriented scenarios. Alternatively, be the bad guy. The community is strong, and you can play with your friends.
There is room for improvement, but the game checks all the boxes. Updates are frequent, and the only drawback is the limited player population.
Best Games in 2021
These are five exciting titles with excellent gameplay. Visit the TopApps collection for more freebies, and hone your skills. These games are perfectly enjoyable without in-app purchases!
Comments
comments