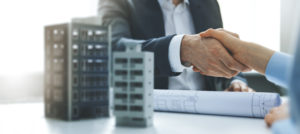 Calendars come in handy all throughout the year – whether you've forgotten a birthday or need reminding of an important upcoming date. Having a calendar hanging on your wall or sitting on your desk means you can keep track of your weekly, monthly, and annual schedule. They're an essential tool for staying organized.
Customizable calendars are the best kind too. Any business can benefit from handing out calendars as a freebie or personalized gift, to special customers or clients. You can personalize them with your own branding (logos, slogan, names, graphics) and add your branded style too. Everyone loves a branded promo gift!
Captain Notepad has one of the best collections of customizable planners or branded calendars – check them out on their site. Or, we've a list of their best ones below… take your pick.
12-Month Tear-Off Calendars
Your go-to type of calendar. They feature everything you need from a calendar – including a magnetic backing, tear-off sheets, and fully customizable designs. They also come in all sorts and shapes and sizes based on industry themes, like real estate. Some come with special finishing touches too: lamination gloss or peelable business cards. 
Super Slim Magnetic Calendars
You can also get super slim versions of the standard 12-month calendars mentioned above. They have a 15 ml thickness – so they fit perfectly in the standard envelopes that come with the order. You can also choose from a wide variety of themed designs, including pretty pictures of springtime, dogs, cats, cars, and more. Your clients and customers will love them. 
Wall Calendars
Perhaps the most popular type of calendar. And we've some of the largest types of calendars out there – meaning plenty of space to write down notes, to-dos, and reminders. They also come in all sorts of custom designs and themes, including flowers, puppies, and kittens.
Desk Calendars
The desk is one of the best places to keep your calendar – whether that's in the office or at home. Staying organized at work is a daily task in itself, but these desk calendars can help your customers and clients stay on track. The card-folded design means they sit sturdily on any flat surface. Plus, they come in a choice of colors for the premium leatherette corners. 
Image Personalized Calendars
Another great option is to completely customize a calendar with 12 personalized photographs and images – one for each month of the year. You can choose the best photos, according to the recipient you're gifting the calendar to. Simply select your images and upload them to the pre-set design when placing your order.
Weekly Planners
Want to help your customers or clients become super organized? Look no further than weekly planners – a practical type of calendar that comes with plenty of space to jot down notes and schedule in tasks, meetings, or important events. They're also fully customizable, so feel free to personalize the pre-set design with your branding and company graphics. 
Comments
comments