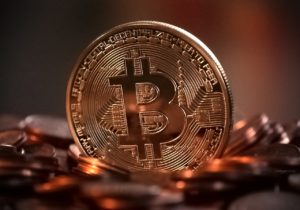 One of the hottest topics in the crypto world now is cryptocurrency affiliate programs. Bitcoin gained a lot of popularity in the 2016 boom, and now bitcoin affiliate links are the most sought after of all digital assets.
Crypto affiliate programs, just like any other affiliate program, give rewards to people who bring the platforms paying customers. So, you get an opportunity to get paid, for example in bitcoin or any other crypto coin, for bringing in a customer who pays for various services such as exchanges, digital wallet hosting, or even borrowing.
Binance
Binance is a crypto exchange broker and their affiliate program is among the best because it is easy to get paying clients. After all, Binance is a reputable platform, so you will not struggle to convince potential investors to try their services.
Binance is one of the crypto affiliate programs that pay a commission when you bring in a paying customer. No matter how many customers you bring, they will give you a 20% commission, which gets paid every month.
Bitpanda
Recently, Bitpanda has become very popular across Europe. It is not a surprise that it is one of the fastest-growing bitcoin affiliate programs as well. They have a well-defined revenue sharing model that gives up to 20% commission every time you bring in a paying customer.
When you are looking for the best crypto affiliate programs to try, remember that Bitpanda may change your way of earning, not to mention that the affiliate program is easy to join and maneuver.
YouHodler
Just like other popular crypto platforms, YouHodler has its famous affiliate program that is easy to join to enjoy the highest payouts. According to their website, the payouts are in fiat currency, cryptocurrency, or even stablecoins.
YouHodler pays $150 when you give them a paying customer and you can get a payout at as low as $200. What's more is that you can reinvest the earnings with YouHodler's savings program. So, if you are looking for crypto affiliate programs that are reliable, this should top your list.
Coinbase
Since 2012, Coinbase has evolved through the development of new products. Today, it is among the crypto affiliate programs that offer a commission of up to 50%. For instance, if you bring in a client who guarantees to trade for three months, you receive a handsome reward of 50% commission. The good thing is that they make the payouts regularly, either in cryptocurrency or a variety of fiat currencies.
Coinmama
This is another exchange broker that is available all over the world. The Israel-based platform has also rolled out a cryptocurrency affiliate network that pays up to 15% commission when someone brings a paying client. However, the payout is limited to fiat currencies, although it is easy to reinvest back by buying your favorite digital currency. Coinmama is among the best crypto affiliate programs that are long-term and reliable.
Final Words
Whether you are looking for a bitcoin affiliate website or one with other cryptocurrencies, the above list will give you a good start point. If you are aggressive enough to look for paying clients for the platform, you could get some good income. So, do not hesitate to register for an affiliate program that you are comfortable with.
Comments
comments