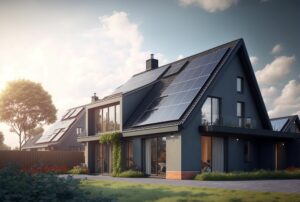 Solar power is quite a popular investment for most homeowners nowadays, particularly those in sunny states like North Carolina. Between the worsening global warming and higher energy bills, solar energy systems can be a good investment, providing a better alternative than traditional energy sources like fossil fuel.   
If you're considering a solar panel installation but don't have enough validation for this investment, this post can help change your mind. In this article, we'll explore how North Carolina homeowners can benefit from installing solar panels.   
Generally, several considerations help determine your solar panels' suitability and maximum return on investment. One critical factor is your location since solar panels work best when they get access to sunlight as much as possible.   
While solar panels can work well in most climates, it's more effective in some geographical areas than others. States in the southeastern, southwestern, and western get optimum sunshine. In particular, North Carolina is situated in the Southeastern region. It is one of the states that see long stretches of sun, promising an average of 213 sunny days yearly, more than the national average of 205 sunny days.   
With such an ideal location, adding a solar panel to your NC home can be beneficial, offering maximum returns on your investment while also boosting your home's value. 
Falling Costs And Availability of Incentives  
Cost is probably one of the most common reasons homeowners in North Carolina may seem reluctant to install solar panels. After all, the expense of getting solar panels and their installation services can be significant, often discouraging homeowners from considering investing in them. 
Today, the average cost of solar panel installation in the US is USD$16,000 for a 6kW system, while the average cost in North Carolina is over USD$17,000. However, it'd be good to note that the price generally depends on various factors, including size and location. For instance, the cost of solar panels Charlotte companies, like Freedom Solar Power, offer just over USD$38,000 for a 9kW system.   
Moreover, residential solar energy systems continue to drop yearly. In fact, solar prices dropped over 60% in the last decade. Numerous government subsidies also offer cash incentives, discounts, tax breaks, and local rebates that can help lower the overall costs of solar panels, encouraging North Carolina homeowners to turn to solar panels.   
Saving on energy bills is perhaps the most significant benefit of installing a solar energy system for your home. Considering solar panels generate free electricity from the sun, your household can reduce your dependence on traditional utility providers.  
According to experts, the average US home can save about USD$1,500 yearly from energy bills, depending on the size of the solar energy system, your electricity usage, and location. This can provide you with over USD$30,000 on energy bills over the system's lifetime.  
In addition, as electricity prices get more expensive yearly, solar energy systems can be useful. Since you're producing your own energy, you don't have to pay costly bills from a provider. 
Did you know that adding a solar energy system may help you gain profit aside from saving on energy bills?  
North Carolina residents have access to federal solar energy programs and incentives such as net metering. Net metering allows you to sell your solar panels' excess energy to energy providers. Such initiatives will enable you to earn extra cash as your solar energy system produces electricity.  
When you apply for these incentives, you can expect returns from your investment and the potential for passive income.  
Minimize Your Carbon Footprint 
One of the most important benefits of switching to solar energy is that it contributes to a lower carbon footprint. Solar is a clean and sustainable energy source, allowing you to do your part for the environment and practice an eco-friendlier lifestyle. 
Unlike traditional fossil fuels, solar panels don't generate pollutants, carbon, and greenhouse gas emissions. This way, you can contribute to a fresher and cleaner environment and ensure ecological stability for the future. Also, unlike other common energy sources, solar power is renewable, and you'll never run out of it.  
Wrapping Up 
With the insights above, hopefully, you can gain a better understanding of how beneficial solar panel installation can be. This clean energy solution not only helps cut back on your utility bills and improve your home value but also allows you to contribute to a better Earth. And with better access to the sun, solar panel installation is one of the best investments for North Carolina residents.
Comments
comments