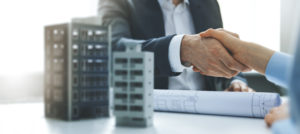 Do your customers constantly cancel at the last minute? Do they frequently no-show for your appointments, causing you to waste employee time, money, and resources? If you're fed up with people not showing up to your business when their appointment is happening, then you need to invest in using a patient reminder service. If your clients are constantly canceling their appointments or not showing up, this means that your current outreach methods are not working. Whether you are calling them, leaving voicemails, or sending emails, the current strategy is not very effective in adherence to the patient schedule. 
In this case, you need to use a new method to ensure your clients and customers show up when they are supposed to – we recommend using an appointment reminder service. Not only will an appointment reminder system make it easy for you to communicate with your clients, send messages quickly and easily, and save money, but you can also make sure that you are connecting with your customers in the most effective way possible. 
How to set up an appointment reminder service for your business
If you're new to setting up text messages and reminders that can help your clients adhere to their appointment schedule, then you need to learn how to formulate an appointment reminder service that works well for your specific business. Let's see the basics of how to set up this program so you can avoid wasted time, missed appointments, and employee dissatisfaction!
The basics of using an appointment reminder service are that you will have to choose the specific type of online scheduling software that is optimized for your business. Do you want to use a more complicated system, but can customize more aspects? In this case, you might spend more money, but you have more personalization options. If you want a cheaper alternative, you can give up some of the personalization features and save some money in the long run. 
By creating an appointment reminder service, you can increase the effectiveness of your business in no time. Using this service helps your business in various ways such as the following:
Reduce no-shows for appointments – if you have ever waited around 10-15 minutes for your client to show up, only to realize they forgot, you know that this can be a frustrating experience. After all, you are wasting your own time and money. Avoid this by using an appointment reminder service to reduce no-shows and maximize your productivity.

They have to read it – the next benefit of using an appointment reminder service is the chances of them seeing the message are very high.

People

are always on their phones and checking messages – when compared to calls, emails, and voicemails, people check their texts much more often. There is even a 90% chance they will read the text within 3 minutes!
Conclusion
Using an appointment reminder service is the best way to keep in touch with your clients and reduce no-shows in your business! You can easily set up service by using the correct type of online scheduling software that works for your specific needs. There's also the option of using a WordPress appointment plugin which has the reminder service included. 
Comments
comments