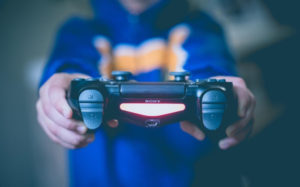 Charlotte and North Carolina have their fair share of bingo halls, with a thriving scene in many areas. Yet just as bingo aficionados in the area may think they have seen it all, there is still plenty of surprises the world has to offer. One of these is Slingo. 
A hybrid of two popular games, the title could soon come to a venue in the area. Below, we discuss the history of this fascinating game.
What Is Slingo?
Slingo is an amalgamation of two games: slots and bingo. Paddy Power online bingo has numerous versions of it, each with its differences and intricacies. By using attractive bonuses, you can try the game out without using a huge amount of your bankroll. If you enjoy the two games anyway then you must try them. 
The game was created in 1994 by Sal Falciglia Sr, a real estate developer from New Jersey. He created a company based around it so that he could license out the intellectual property. In 2015 he sold it to a UK-based organization known as Gaming Realms and it has now become extremely popular in European online communities. 
Rules of the Game
When you first open up a Slingo game, you will find it looks very complicated, though it isn't. You start the game with 20 turns to spin the numbers below the bingo card, very much like slots. Five numbers appear each time and you can mark them off the card. Marking them off gives you a certain number of points. For example, each number is worth 200 points, a line is worth 1000 points, and so forth. Whoever has the most points at the end of the game, wins. 
Of course, the reels don't have numbers on them and incorporate many elements and bonuses from popular slot games. Jokers can mark off any number on the bingo card. Coins may appear to grant you free spins, or a devil may arrive to halve your score. 
Variations 
Many games are themed, and this can impact the rules and style of play a little. For example, on the horse racing-themed version of the game, filling your card and getting points causes your horse to race further around the track, unlocking additional rewards. This allows you to play bingo, and slots and take part in exciting recreations of events like the Grand National. 
While Slingo is primarily an electronic game that is popular online, there have been numerous ways in which it has been adapted. Different versions exist for the home, including older handheld device versions. These have had some themes as well, getting designed with ancient Egyptian and Amazon jungle-type graphics. Cell phone versions compatible with Google's Android have also existed, allowing people to play from their devices.
There are also physical versions of the games, located in casinos as opposed to bingo halls. However, these are in very select areas, many of which are in Las Vegas. A version of Slingo in Charlotte casinos would be an added attraction, so keep an eye out for any new products near you. 
Comments
comments