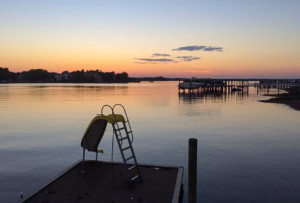 When choosing a place to move to, everyone has their own priorities and subjective tastes, but some communities' above average attributes make them almost universally desirable.
The financial analysis website 24/7 Wall Street just analysed all boroughs, cities, towns, and villages in America with at least 8,000 residents and ranked South Carolina's Tega Cay 1 of the best towns in America to live in.
To rank the top towns, the company developed a weighted index of 26 measures that fall into 1 of 4 categories including: affordability, economy, quality of life, and community.
According to the report;
"Tega Cay ranks as one of the best cities to live in part because of its relatively high income and the many associated benefits that come with affluence. The city's median household income of over $120,000 is more than double the U.S. median. In a city with a high percentage of affluent households, there are also very few residents struggling with serious financial hardship. Just 0.9% of residents live in poverty.
Tega Cay lies near the border of the Carolinas and Lake Wylie. The water access gives residents a chance to swim, boat, and fish. As a tourist destination, the city has a high number of bars and restaurants per resident. Tega Cay is growing quickly. It was home to fewer than 5,000 people in 2009. As of 2016, more than 9,000 people lived there."
Comments
comments