According to a recent press release by the North Carolina SBI, last week's fire in Elkin's Walmart was intentionally set by a 15-year-old boy, and resulted in over $3 million in damages for the store.
With the help of store surveillance cameras, investigators were able to identify a suspect. Authorities have now issued juvenile arrest warrants for burning personal property and burning a public building.
Last week the CC Fire Department posted several pictures of the fire and combined effort to put it out on their Facebook page:
The Surry County Fire Marshal's office said the case is still under investigation by Elkin Police, Elkin Fire Dept. and SBI.
Elkin Walmart will now be closed for some time due to smoke damage throughout the store. Local Walmart customers say they are not sure where they will shop while the store is closed, since the next closest Walmart is several miles away.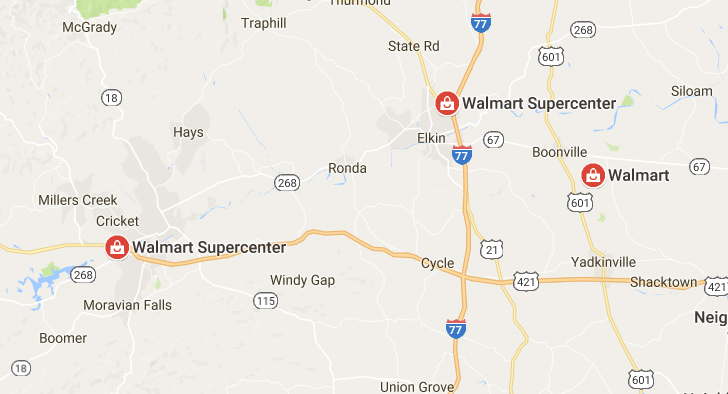 Comments
comments