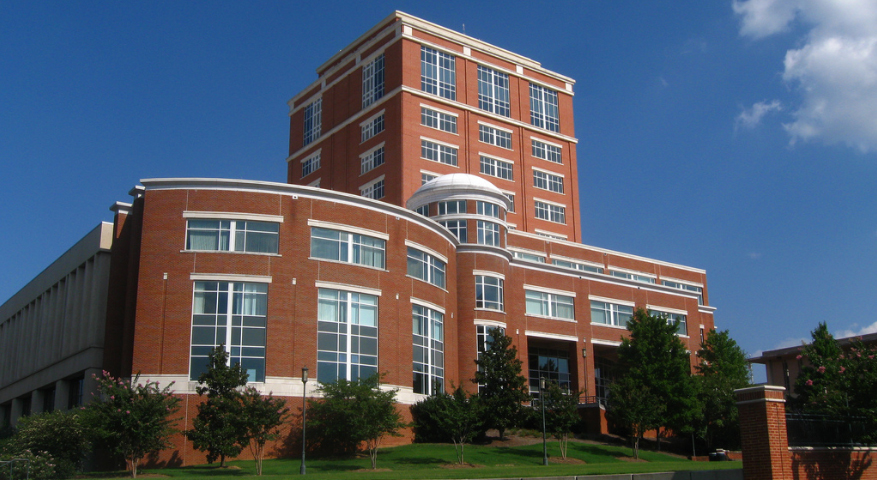 North Carolina running back Javonte Williams could be headed to the Miami Dolphins in next month's NFL draft.
The 20-year-old is considered one of the top running back in the draft class with only Alabama's Najee Harris and Clemson's Travis Etienne tipped to go before him.
Williams finished behind team-mate Michael Carter in total yards last season despite having one more carry, but he was a regular in the endzone, scoring 19 touchdowns to tie for third in the nation.
Draft experts believe he will be a "huge upgrade" for any team looking to pick up a running back in this year's NFL draft. It is not hard to see why.
Williams, who stands 5' 10" and weighs 220lbs, is considered a three-down back and his ability to rack up yards after contact has led to some comparing him with the man they call 'Beast Mode', Marshawn Lynch. That comparison may be a little far-fetched at this time, but that level of physicality should help him settle into life in the NFL quickly.
He is also an able receiver, making him a dual threat out of the backfield, but one negative to his game that could hurt his draft stock is his lack of straight-line speed. Williams is unlikely to run away from defensive backs when he reaches the next level. That sort of 'problem' did not hurt David Montgomery of the Chicago Bears last season though – only four men rushed for more yards than him.
Williams will be an excellent recruit for whoever does pick him up, and according to draft experts his most likely destination is Miami. The Dolphins have their QB and they have a strong receiving corps, but one area where they are week is at running back.
The arrival of Williams would give that area of the offense a serious upgrade. It would also give them a level of physicality that they previously saw when Jay Ajayi was in the backfield, and before that Ricky Williams.
Therefore it would be no surprise on April 30 if we hear Roger Goodell say "with the 36th pick in the 2021 NFL Draft, the Miami Dolphins select Javonte Williams, running back, North Carolina."
Comments
comments