56-year-old Cesar Altier Sayoc was just arrested by the FBI in connection with this past week's package bombs that were sent to prominent Democrat leaders and supporters.
According to officials, his fingerprint was found on the packages. Yesterday morning, he was taken into custody in Plantation, Florida in connection with the 14 packages that were discovered this week.
Sayoc was arrested near an auto store in Plantation, where police discovered his white van that was covered in political stickers, the Washington Post reported.
The van that police now think he was living in is covered in pro-Trump stickers, American flags, Republican National Committee logos, and hateful images of CNN and prominent Democrats;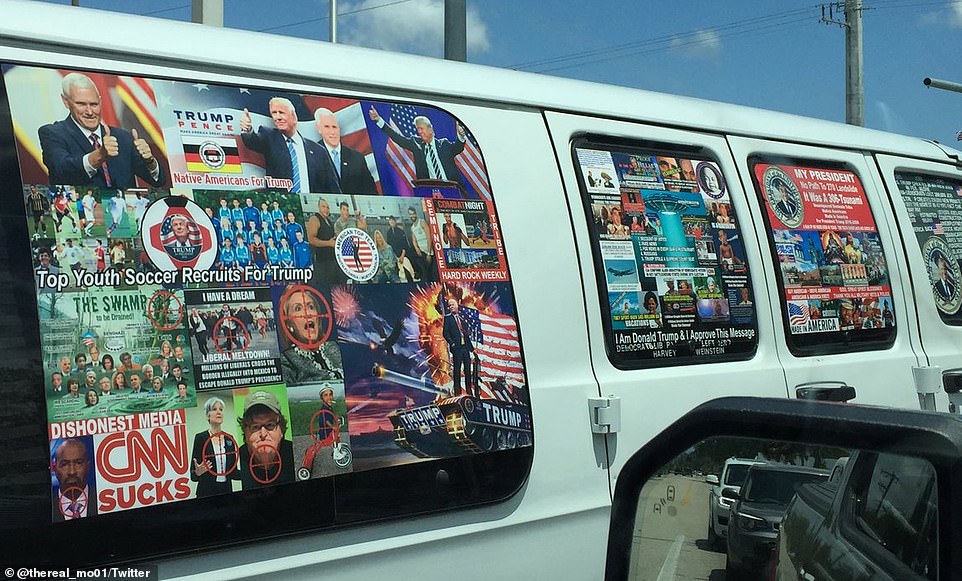 He also had a good amount of UNC memorabilia in his van;
Records show that Cesar Sayoc had strong ties to the Tar Heel state.
On his LinkedIn profile, he states that he attended UNC Charlotte and Brevard College between 1980 and 1984, studying business, finance, economics and biology.
UNCC has confirmed his academic attendance between 1980 and 1981 and confirmed that he playing in a total of 11 games on the soccer team that year;
Charlotte public records also show that lived in an apartment in south Charlotte near Ardrey Kell High School in February 2000.
Sayoc has a long history of arrests going back to the 90s.
Mecklenburg County Sheriff's Office records show that Sayoc was arrested on April 10, 1999 for possession of a stolen vehicle.
In 2002, Sayoc was charged with threatening to "throw, project, place, or discharge any destructive device," according to Miami-Dade County.
Most recently, he was also arrested in May 2015 for stealing a briefcase and a garment bag from Walmart, according to the West Palm Beach Police.
Yesterday, Sayoc was charged with 5 federal crimes related to the package bombs which, including; interstate transportation of an explosive, illegal mailing of explosives, threats against a former president, threatening interstate communications, and assaulting current and former federal officers.
If convicted, they would send him to prison for 58 years, Attorney General Jeff Sessions stated during yesterday's DOJ press conference.
Comments
comments