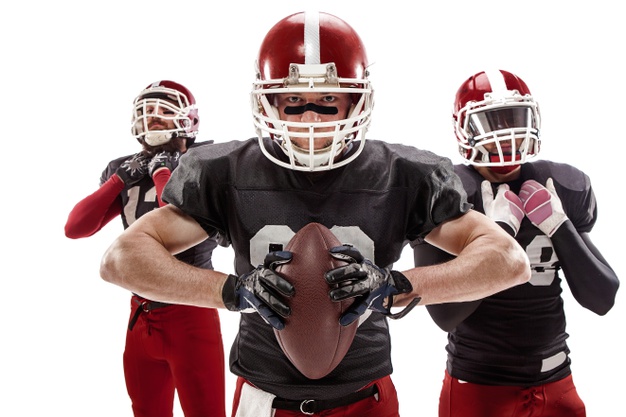 Super Bowl 2021: NFL's Top 5 Contenders to Check Out when Betting
The annual football championship game of the National Football League (NFL) is now fast approaching. Super Bowl LV is expected to kick off this coming February 7, Sunday, at Raymond James Stadium in Tampa, Florida. However, the event might be subjected to some changes because of the coronavirus exposure risks.
Aside from the avid fans supporting their favorite teams to bring the champion title, bettors are also excited about which team they should look forward to wagering with. If you plan to bet on this year's Super Bowl, you can check out these top five contenders.
Kansas City Chiefs
This team tops many of the online sportsbooks, gaining the odds of +200. Betting on spreads is also being dominated by this team. The Chiefs have become the heavy favorites since their win in Super Bowl LIV last year. Their record 14-2 in the regular season is proof of the excellence in the fields.
Their great and strong MVP last season, quarterback Patrick Mahomes, and the team's other principals for their explosive offenses make this team difficult to defeat. They also have their dynamic receivers who can top off their defenses, who are Travis Kelce and Tyreek Hill. The Chiefs are composed of pretty tough players that can sweep this year's Super Bowl.
The number one American Football Conference (AFC) seed is also in Coach Andy Reid's good hands, the head coach of Kansas City Chiefs. With their recent winnings under his coaching strategies, the team may be even more robust than the last season. This is a great pick to bet when betting on the Super Bowl.
Green Bay Packers
National Football Conference's (NFC) top seed holds a record of 13-3 in the regular season, making the Packers one of the greatest contenders in this year's Super Bowl. The odds seem different from every sportsbook, but they have reached as high as +260. This proves that they also have what it takes to clinch the championship title of this season.
Aaron Rodgers as their quarterback has not disappointed the whole team and is possibly the answer against The Chiefs by the way he plays his game. He is also locked into their playmaker, which is led by Davante Adams. They also have a pretty tough running game with Aaron Jones.
However, the Packers' potent offense is possibly on the line now with the absence of their offensive tackle David Bakhtiari due to a knee injury during one of their practices. But still, his loss is definitely not fatal to them. Coach Matt LaFleur will surely not let other teams take advantage of them with Bakhtiari's loss in the game.
Buffalo Bills
Having the odds as high as +350, Buffalo Bills is also quite a tough team to fight with. In their regular-season record of 13-3, the top two AFC seeds have valuable players under the coaching of Sean McDermott, which can be the keys to achieving the victory in the 55th Super Bowl.
Buffalo Bills have just already advanced to the Divisional Round after their first win against Indianapolis Colts in the NFL playoffs after 25 years. As usual, their quite solid quarterback Josh Allen became the star of the show, throwing for 324 yards then ran for 54 more. Allen is the second most dangerous quarterback after Mahomes and is an all-arounder.
The Bills still have to work on their defensive holes against their possible opponents, though. Hopefully, Coach McDermott will come up with a good strategy to overcome their slight gaps on defense.
New Orlean Saints
NFC's second top seed is one of the top contenders in this Super Bowl season. With a record of 12-4 in the regular season, the Saints have acquired odds of +600 for several sportsbooks.
The team has already marched their fourth NFC South title consecutively, overcoming their offensive gaps through adjustments on their running and passing consistently, plus their good all-around defense.
But then, Quarterback Drew Brees needs to improve his skills if the Saints want to extend their playoff runs. Their recent fight against Chicago Bears, which they still won, implies that he does not have much more velocity than he used to. Coach Sean Payton has to manage the team immediately.
Tampa Bay Buccaneers
With them having +1000 odds, NFC's number five top contender made it to be one of the top teams for this year's Super Bowl. Tom Brady did his job as the quarterback, especially in their fight against the Washington Football Team. He threw for 381 yards and won his first playoff game in the Bucs.
Although their offense is great, Coach Bruce Arians still has to work on their defense if they want to improve their record of 11-5.
Takeaway
Knowing the top contenders and their betting odds is a beneficial way to think intelligently on which teams you should place a bet on. This list is a helpful guide to pick the right choices in wagering. Remember that the list is always changing, so just keep updated on the standings and odds.
Comments
comments