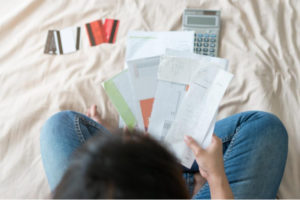 After a year since the Covid-19 pandemic ran wild across the entire planet, many sectors of the economy are yet to return to normalcy. One of such areas of society is education. More schools are adding more remote learning technologies to their lessons to minimize the risk of spreading the virus among students. 
How has the pandemic affected students' lives and the educational sector in 2021? This article provides you with answers to this question, discussing the changes and challenges scholars now face as nations struggle to combat the Covid-19 virus. Here's a guide to the student's life during the Covid-19 pandemic in 2021. 
Online Learning 
Most schools offer online learning opportunities, an arrangement that's especially beneficial for overseas students with travel problems. Pupils can decide to have all their lessons strictly over the internet without leaving their homes or dorm rooms. 
Teachers are committed to delivering an efficient learning experience outside the traditional classroom using online platforms. The goal is to ensure that pupils don't feel they are missing out on past years' typical schooling experience. They employ various tools, offer more personalized learning, and strive to achieve excellent teacher-student communication. 
Online education is beneficial and provides students with the opportunity to learn at their own pace. But scholars still have to deal with a heavy workload of assignments and research as they did in previous years. Many students often have an online paper writer assist with their essays, providing them with time to take on other projects. Hiring a professional also ensures they turn in a high-quality paper, boosting their school year grades. 
Limited In-Person Learning 
Classes often operate at a 50% sitting capacity to ensure that they keep to the safety guidelines. Students have to attend classes with a face mask and observe social distancing measures. Only specific courses have in-person lessons, so it's best you find out from your school before making any plans. 
Attending Virtual Seminars and Events 
Students now use platforms such as zoom to attend events and seminars. Gatherings such as prom, freshers week, and more were once nights of partying are now performed with attendees participating from their home remotely. Virtual events aren't new, with reputable musicians having used the platform to treat their global fans to excellent performances. Still, as a host to a school party, the technology hasn't been perfect. 
Universities are yet to find a winning formula that recreates the excitement synonymous with prom nights. Often, only a few students attend these virtual parties owing to the limited activities this option brings to the table. In contrast, as an avenue for hosting lessons and webinars, virtual gatherings have been prevalent among scholars. 
Self-Isolation for Returning and New International Students 
Returning and new international students have to self-isolate for at least two weeks upon arrival. They have the option to take on more online courses than in previous years, a situation that can help them save on traveling and accommodation. Only scholars who come from exemption countries can skip the self-isolation period. Regular students also have to go into self-isolation if there's a report of an infection within proximity or contact. 
Accommodation and Finances 
There's no denying that students in 2021 are having a rough time financially due to the ongoing pandemic. Previously, they had the opportunity to take on part-time jobs to cushion tertiary education's financial burden. Still, a downward spiral of the economy has left them without such an opportunity. They also have to contend with finding and paying for accommodation. 
Many schools have stepped up to assist their students in these crises. They provided dorm refunds to pupils and set up support groups to help scholars experiencing financial difficulties. Most students practice several money-saving tips such as budgeting, prudent spending, and more to overcome the financial challenge. 
Increased Hygiene Practices 
Schools have mandated that their students adhere strictly to the Covid-19 pandemic safety guidelines. These rules stipulate that people have to wear face coverings during public gatherings, frequently wash their hands, and more. Students now have access to numerous hand gel dispensers scattered strategically all over campus to ensure that they maintain high hygiene. 
There are also arrangements in place for students to undergo Covid-19 testing upon returning to campus grounds. Waiting for the test results is stressful and nerve wrecking. If students or their parents don't want to spend 3 business days waiting for standard test results, they can get the fastest PCR COVID-19 test results in North Carolina with a service such as Drip Hydration. They offer rapid in-home PCR COVID-19 tests for results within half an hour of the appointment. Many schools also provide free face masks to their pupils and encourage their use in public areas. These coverings extend to the educational institution's staff, with all shareholders having to wear one during in-person lessons, teacher-student meetings, or other gatherings. 
Virtual Tours 
In the past, you had the opportunity to visit your prospective campuses, get a feel of the vicinity, meet current students, speak to counselors in person, and more. These trips helped you decide if a college or university would be a good fit for you. Now, students in 2021 don't have such a luxury due to the restrictions on unnecessary travel. 
Thanks to modern technology, you don't have to miss out on one of the college's oldest traditions. Prospective students can still take a tour of an educational institution via a virtual program. You get to see not just its architectural marvels but also learn facts, stats, and more about your future Alma Mater. 
Difficulties in Meeting New People 
Campuses were once budding grounds to meet new people, but the movement restrictions have reduced the chances of building new contacts here to nearly zero. Humans are social beings and have a basic instinct to socialize. The current educational setup puts a damper on building new social bonds as pupils have to minimize physical contact strictly. 
Final Thoughts
The educational system took a hit during the Covid-19 pandemic, with many campuses shutting down. The spread of the Coronavirus and the struggle to contain it revealed many weaknesses in the sector, and it had to adapt, with most colleges opting to move to online learning. Despite the government relaxing its restrictions, there's still no sign of educational activities returning to normalcy.
Comments
comments