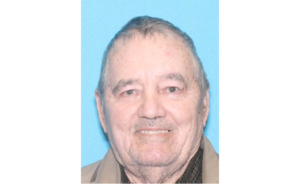 The N.C. Center for Missing Persons has just issued a state-wide Silver Alert for a missing endangered man with dementia, Hubert G Newell.
Newell was last seen at 288 W Littlefield Rd., in Ayden, NC wearing a Redskins cap, beige jacket, and khaki pants.
He is a 5'9 white male, weighing around 200 lbs with brown/gray hair and hazel eyes.
Citizens are asked to be on the lookout for Hubert G Newell, who is believed to be suffering from dementia or some other cognitive impairment.
If you have any information about Newell's whereabouts, please call Deputy J. Gates at the Pitt County Sheriff's Office at 252-830-4141.
Comments
comments