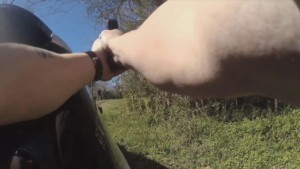 The State of North Carolina has just announced a new reward surrounding a recent double homicide in Gaston County.
According to an official press release from Governor Cooper's office, up to $5,000 will be given to anyone who provides information that leads to the arrest and conviction of whoever murdered 68-year-old Brenda Henson and 47-year-old Robert Metcalfe.
"On April 4, 2018, Henson and Metcalfe were the victims of a brutal homicide. Their bodies were discovered at Henson's residence located at 2511 Mary Avenue, Gastonia. Henson's daughter last spoke to her mother on April 3, 2018, at 11:47 p.m. When she went to the residence on April 4, 2018 at 4:00 p.m., she discovered the murdered victims, who suffered multiple stab wounds," the release notes.
If you have any information about the case, please call the Gastonia Police Department at (704) 866-6882, Crime Stoppers of Gaston County at (704) 861-8000 or the State Bureau of Investigation at (919) 662-4500.
Comments
comments