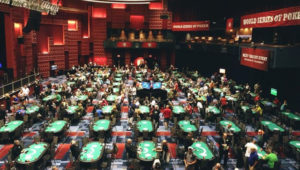 Sports betting in the United States is becoming widespread as more states are finally legalizing its local operations. In 2018, the Supreme Court of the United States struck down the Professional and Amateur Sports Protection Act or PASPA of 1992 which allowed each state to decide on the legislation of local sports betting.
There are now over 20 states with legal sports betting that have already launched it. States like New York, Michigan, New Jersey, Delaware, and Illinois are now accepting sports wagers from the locals and the visitors. And recently, Tennessee has also finally launched its local sports betting allowing the locals to wager on different sports lines.
It was already over a year ago when Governor Bill Lee has signed sports betting into law in the state of Tennessee. Governor Bill allowed online sports betting to be in the law without his signature in July 2019. This wasn't a big surprise for the state as historically, Tennessee has always been a gambling-friendly place. 
The passing of sports betting in the state wasn't exactly easy. Governor Bill Lee did allow it to become law but he has voiced his opposition to widespread gambling expansion in the state. This prompted a compromise between him and the state's General Assembly.
The legislation that passed the House and the Senate did reach Governor Bill Lee's desk, but he still didn't sign it and simply returned it to the General Assembly with a letter. In the letter, he said, "I do not believe the expansion of gambling through sports betting is in the best interest of our state, but I appreciate the General Assembly efforts to remove brick and mortar establishments. … We see this issue differently but let me be clear: my future efforts to expand gambling or introduce casinos in Tennessee will assure my veto."
What sets Tennessee apart from the other states that have already legalized wagering on sports is that it only allows online betting. The majority of the states with legal betting allow both online and in-person betting. The state of New York only allows in-person betting, but for TN, it's a different story.
This state has no retail casinos and so it took quite a while for them to finally launch betting within its territory. The state had to figure out how to roll it out and there were a lot of debates that came up when it comes to how betting will be regulated.  Eventually, it was announced that the locals can finally place their bets online starting on November 1.
According to the officials of the sports betting program in the state, the locals wagered more than 27 million US dollars in the first week (November 1-8). The adjusted gross income was more than 2.5 million US dollars and they were able to collect total tax money of 509,000 US dollars.
On the first day alone, more than 5 million US dollars of bets were placed on different betting sites. Currently, the bookies that are operating in this state are BetMGM, FanDuel, and DraftKings. Another bookie that will be operating in the state soon is Tennessee Action 24/7.
Those are the bookies that got their applications in early and this is why they are the first ones to offer their services in the state. However, there are still several other operators that have also applied for licenses. Regarding this, the Tennessee Education Lottery (TELC) did not disclose which operators applied for a license. 
Likely, sportsbooks like BetRivers, William Hill, Fox Bet, PointsBet, and Bet365 will enter the betting scene in the state. However, what's sure is that the state will eventually have more bookies available for the locals.
It only makes sense that Tennessee only allows online betting for now because the state has no land casinos and racetracks. The state of Virginia is also casino-less, but it has legal sports betting. Unlike TN, what Virginia did is that they approved the building of casinos first before they pursued sports betting. And so, Virginia legalized both in-person and online betting.
Now, even if TN doesn't have any retail betting outlets or land casinos, it is expected that it will not impede the growth of betting in the state. Nowadays, many sports punters prefer placing their bets online and this is why TN might be at an advantage here.
In the state of New Jersey, sports betting is also big and according to reports, this state gets the majority of its betting handle from online and mobile betting. Reports have shown that New Jersey accepts around 80 to 90 percent of its sports wagers online.
Comments
comments