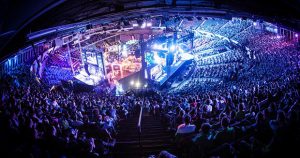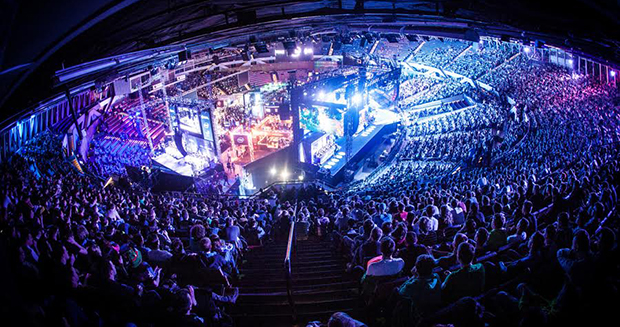 Sports betting in North Carolina has been a controversial topic for the past few years. While it has been legal to bet in the state for a while now, you actually cannot place a bet in North Carolina yet. Legislators have only made it possible to bet in-person, and the two physical locations – Harrah's Cherokee Casino Resort in Cherokee and Harrah's Cherokee Valley River in Murphy – are both yet to open their doors to the public. This is because the state is still taking its time to sign off on the required licenses and the casinos getting deals with sportsbooks sorted. For many North Carolinians that want to bet, their only option currently is to travel to Tennessee or Virginia, both of which offer a variety of online betting options, while online betting in the Tar Heel State is still yet to be legalized. Another legal website to play online casino is kubet. However, that could be set to change. In August 2021, the North Carolina Senate passed a sports betting bill titled SB 688, which includes online wagering. It has mostly stalled in the House of Representatives, but in November 2021, advanced through the House Commerce Committee and a vote on the bill is expected to take place in early 2022. Sportsbooks are focusing much of their advertising on mobile betting apps and consumers accessing their services from anywhere, and North Carolinians will be hoping it's just a matter of time until they can access such sites. 
What are the chances of it happening?
Rep. John Hardister, a Guilford County Republican who was vital in helping pass the Senate measure through the House Commerce Committee in a 12-4 vote, said: "This is something that we can't ignore. It's already here. We need to establish the framework, we need to derive the revenue." It was also pointed out on the floor that North Carolina risks falling behind neighbouring states when it comes to generating revenue from gambling. Ches Mcdowall, a lobbyist representing the PGA Tour, Major League Baseball, The NBA and the Charlotte Hornets said: "They have a better market for sports because sports betting is another line of revenue." Sportsbook betting has been made legal in many states across the United States, and is generating vast amounts of revenue in tax dollars, New Jersey for instance saw records of over $1 billion placed on wagers in the months of both September and October. In October alone, $1.2 billion was bet online in the state of New Jersey. It is an incredibly lucrative business, and is gathering steam across the nation.
The bill passing through the House Commerce Committee is far from the final step in seeing online sportsbook betting come to North Carolina. There are still three more House committees the bill must pass through, and it is still difficult to predict if this will happen. If SB 688 does become law, all bettors must be at least 21 years of age and individuals can choose to voluntarily exclude themselves from placing sports wagers through a voluntary exclusion program established by the North Carolina Lottery Commission. It would be regulated by that commission, which would issue at least 10, but no more than 12 online sports betting licenses, which would be valid for five years and require an initial application fee of $500,000. All betting would be authorized at or within one half-mile of a North Carolina sports facility with minimum seating capacity of 17,000, or a facility that hosts an annual pro golf tournament. A tax of 8% would be levied on adjusted gross revenues of each online sports wagering operator. Half of the tax collected would be allocated to the newly created North Carolina Major Events, Games and Attractions Fund and Sports wagers would be authorized on pro and college sports, eSports and other domestic and international sports, including the Olympic Games. 
How has pro sports embraced Sports Betting?
North Carolina's three major sports teams, the Hurricanes, Hornets and Panthers all play in leagues that have embraced Sports betting partnerships. In April 2021, the NFL named Caesars, DraftKings and FanDuel as its first US sports betting partners, in a deal that will earn the league $1 billion. NFL Commissioner Roger Goodell appeared on CNBC after the announcement and said: "I think it's great for our fans, and it'll be great for the NFL ultimately and our partners, because what it will do is create more engagement. It will be somewhat like what fantasy football was for us in the '90s and has been over the last several decades, but this will be an even more immersive experience."
In November 2021, the NBA announced that DraftKings and FanDuel would become the league's co-official sports betting partners, with both companies having expansive rights to integrate NBA assets throughout their sports betting and daily fantasy sports platforms. For FanDuel, this partnership dates back to 2014 and Amy Howe, President & CEO of FanDuel Group said: "For the past seven years the NBA and FanDuel have architected the platinum standard of partnership between a professional sports league and mobile sports gaming operator. Combining the star power of the NBA with our industry leading platform has resulted in innovations that have significantly enhanced the fan experience. We are proud of the deep working relationship we have built with the NBA, and that this agreement will celebrate a decade of official partnership."
For the NHL, in October, DraftKings agreed a deal to become the sports betting, DFS and iGaming partner of the League. "As we embark on what promises to be a thrilling 2021-22 NHL season, our partnership with DraftKings, as well as with Turner Sports, will provide for new and exciting experiences to deepen our fan engagement," said Keith Wachtel, NHL Chief Business Officer and Senior Executive Vice President. "We're proud to welcome back DraftKings to the NHL family, and look forward to collaborating together with Turner Sports – one of our valued media partners – to develop unique and exciting content for our fans."
It is clear that gambling has become entrenched in the major sports leagues in the United States, and online betting will become a staple of how many Americans watch sports. For North Carolina, time will tell if legislation passes to make it legal and 2022 promises to be a huge year for those wanting to bet in the State.
Comments
comments