South Park finally has their own authentic bbq joint at the new Treehouse Bourbon & BBQ.
When GM Nick Patel took over the old Treehouse Whiskey & Fork (next to Diamonds Direct), he decided to rebrand the restaurant to be more of a local neighborhood hangout, in contrast to the many franchised and national eateries around South Park.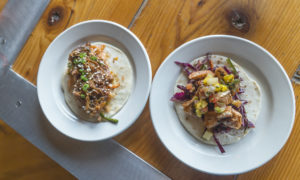 "We take great pride in being a locally owned restaurant in Southpark's heavily dominated corporate dining scene…you know…A Unicorn," Patel commented. "We're a weird restaurant & bar…there's a tree in the middle of the dining room, there's an incredible bourbon & beer selection, there's our super friendly & casual approach to service, our incredibly flavorful food, and our amazing team that truly loves serving our guests."
The newly rebranded restaurant features small plates of slow-smoked meats, custom-flavored veggies, and a wide selection of custom sandwich and burger creations.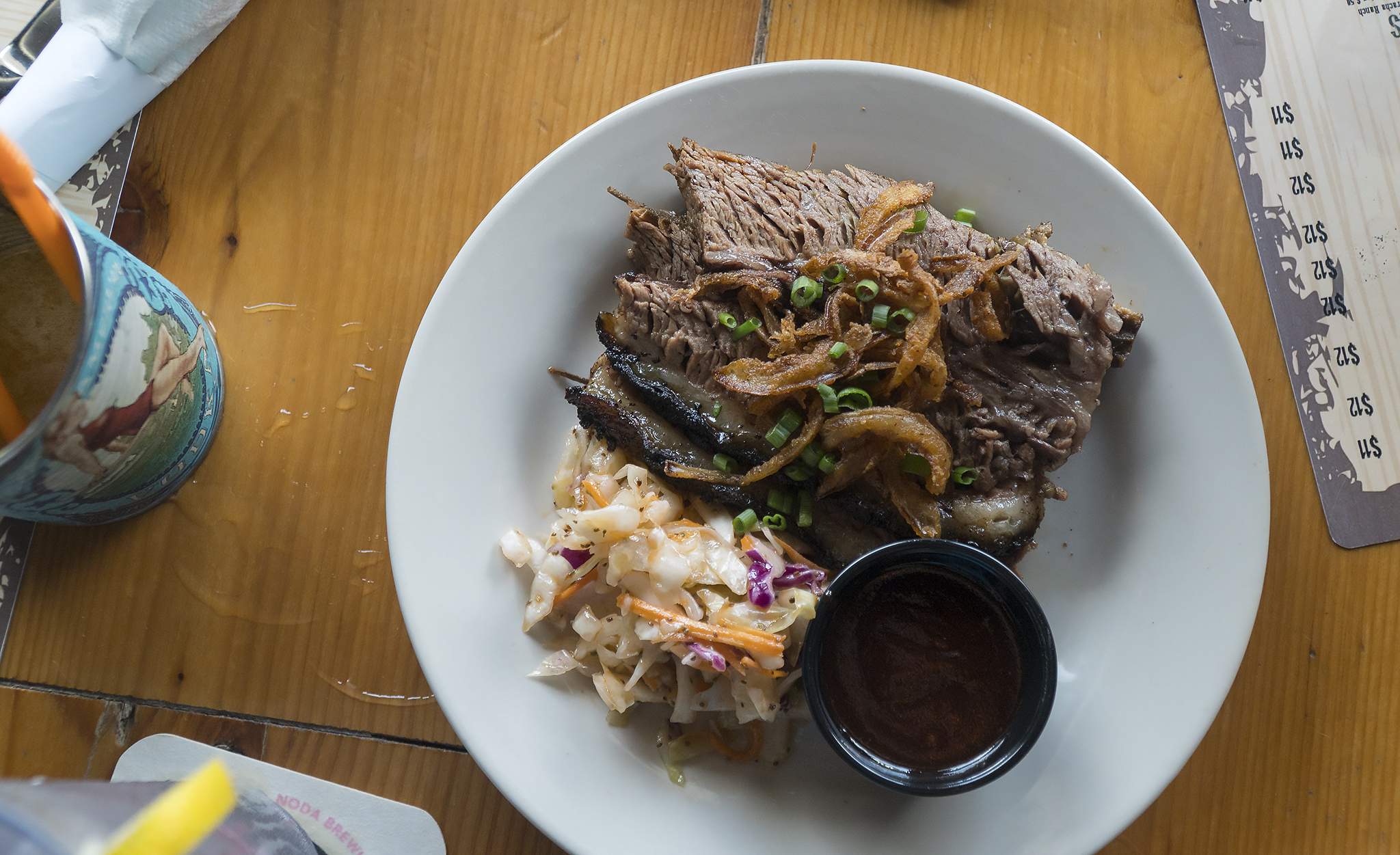 To keep up with the current trends, they've even developed 2 flavors of the world's greatest new food item – candied bacon (cracked black pepper or jalapeno powder);
The new menu features a total of 56 items (cut back from Treehouse Whisky & Fork's 150+ items) with unique flavors from around the world, including spicy Szechuan and masala dry rub ribs, Hawaiin luau bbq sliders, and Jamaican jerk chicken.
"What we do is take traditional American BBQ and give it International Flair. We take traditionally Smoked Brisket, Pork, & Chicken and send it on a Worldwide Tour of Flavors.  From KC Ribs & Carolina Pork to Peri Peri Shrimp & Korean Bulgogi we take you on an international journey of flavor." Patel also added that "all our BBQ is served small-plates style so our guests can enjoy a multitude of flavors and share among the table."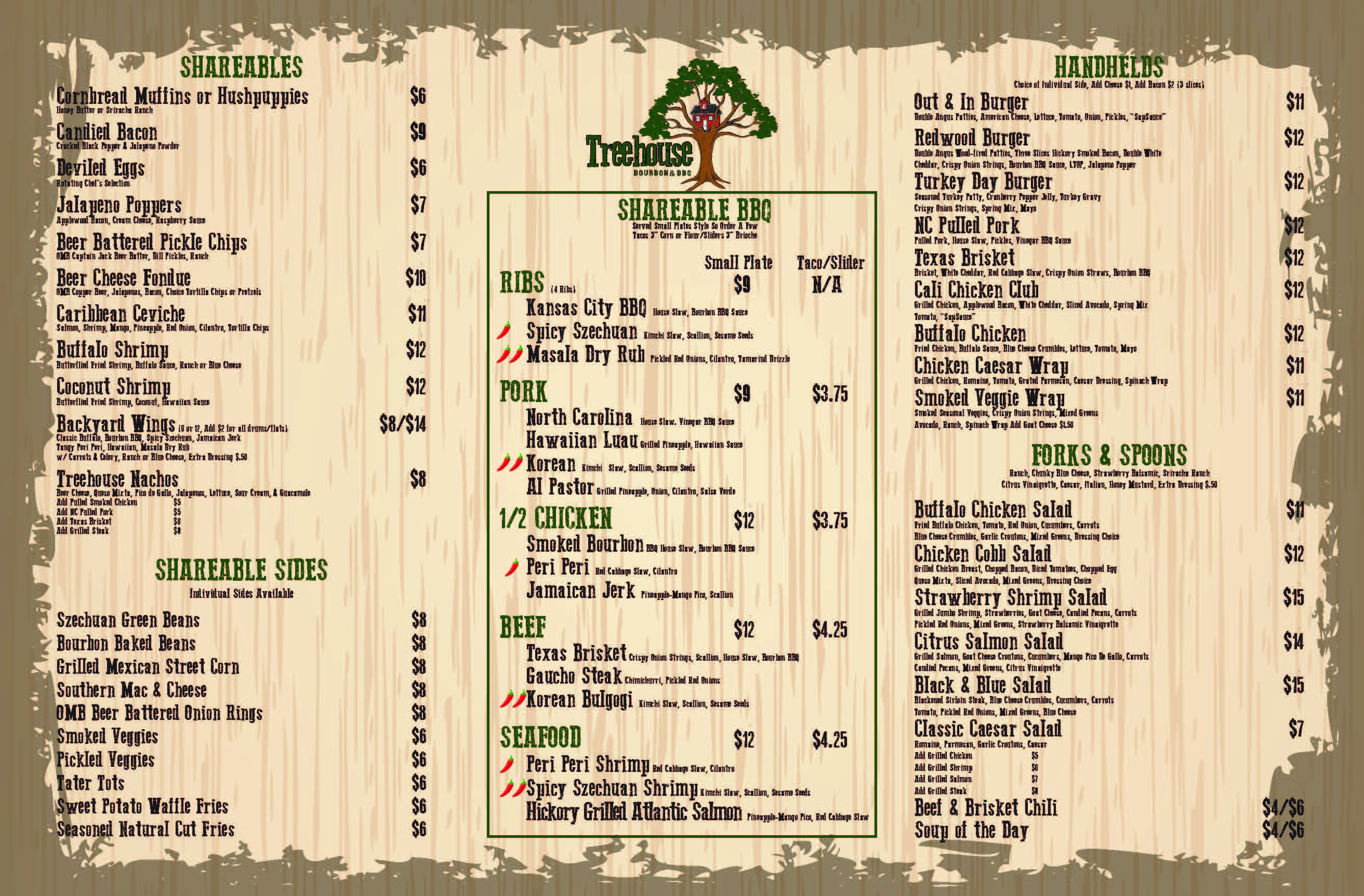 To wash it all down, they have a massive beer and bourbon menu, with unique cocktails, local wines, and uniquely addictive 'boujee juice' slushie;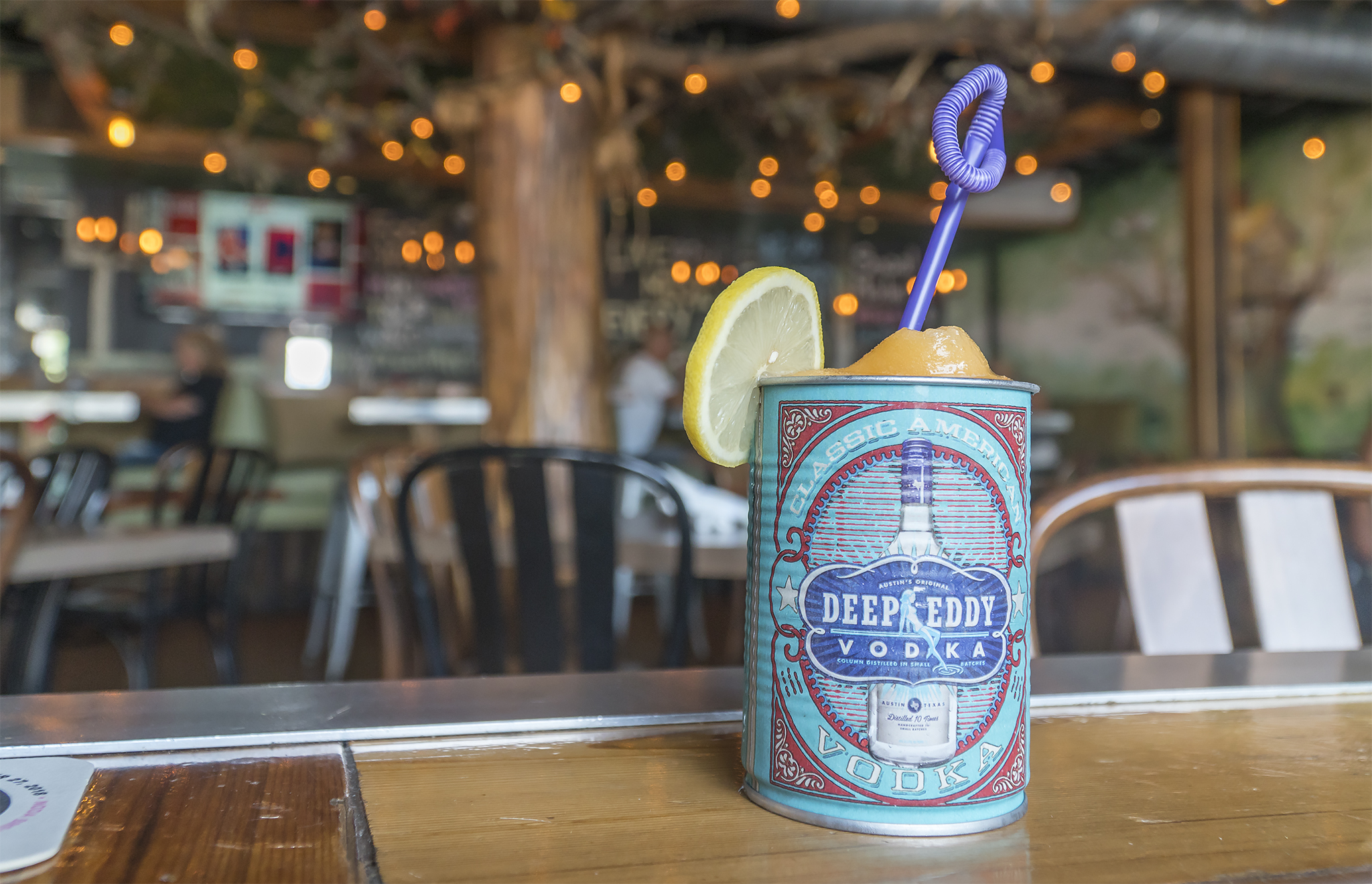 Treehouse Bourbon & BBQ is now open Sunday – Thursday from 11am-11pm and Friday-Saturday 11am-1am. They have daily specials, including; 'Taco Tuesdays' ($2.50 tacos), Women's "Winesdays" (1/2 priced bottles of wine), and "Thirstdays" (1/2 priced drafts and apps).
Find out more about on their website here and follow their new creations and updated specials on their Instagram page here.
Comments
comments