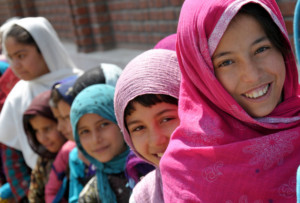 An Islamic school in upstate South Carolina has seen a surge in growth over the past 10 years, growing from 6 students in 2008 to over 120 students for the upcoming school year.
The school is called 'As-Sabeel', an Arabic name meaning 'The Way'. It is currently the only Islamic school in the Greenville area that teaches K-7th grade students.
So far, the majority of students have moved here Islamic communities in Italy, India, and Jordan.
The young students at As-Sabeel learn reading, writing, math, science and social studies, as well as Islamic studies, and the Quran.
Next year the 7th graders will continue on to 8th grade at the school, but there are no current plans to build an Islamic high school.
This video shows students at the school being taught an Islamic song:
Comments
comments