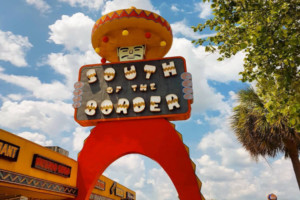 New unemployment claims decreased week-over-week on January 24, and were 96% below the peak during the COVID-19 pandemic. To help add some context to these statistics, the personal finance website WalletHub just released updated rankings for the States Whose Unemployment Claims Are Recovering the Quickest.
"The omicron variant could delay unemployment decreases in the short term," said WalletHub analyst, Jill Gonzalez. "However, 2022 will most likely be another year of job gains that might even surpass the pre-pandemic levels. The good news is that the omicron variant seems to be much less severe than the previous strains and should peak soon. If that's the case, unemployment rates should start to drop even more in the coming months."
According to the new list, South Carolina was the #6 most recovered state since last week and the #1 most recovered state since the start of the pandemic. North Carolina was the #32 most recovered since last week and #18 since the start of the pandemic.
States Whose Unemployment Claims Are Recovering the Quickest
| State | Recovered Most Since Last Week  | Recovered Most Since Start of COVID-19 Crisis  |
| --- | --- | --- |
| Delaware | 1 | 46 |
| Rhode Island | 2 | 49 |
| New Hampshire | 3 | 14 |
| Maryland | 4 | 31 |
| Arkansas | 5 | 5 |
| South Carolina | 6 | 1 |
| Kansas | 7 | 2 |
| South Dakota | 8 | 7 |
| Arizona | 9 | 4 |
| Virginia | 10 | 48 |
| Washington | 11 | 8 |
| New Mexico | 12 | 50 |
| Louisiana | 13 | 40 |
| Pennsylvania | 14 | 9 |
| Vermont | 15 | 20 |
| Florida | 16 | 19 |
| Oklahoma | 17 | 47 |
| Iowa | 18 | 3 |
| Montana | 19 | 12 |
| New York | 20 | 15 |
| Maine | 21 | 27 |
| Idaho | 22 | 23 |
| Wisconsin | 23 | 28 |
| Illinois | 24 | 25 |
| Nebraska | 25 | 26 |
| Georgia | 26 | 45 |
| Missouri | 27 | 24 |
| Massachusetts | 28 | 21 |
| Mississippi | 29 | 30 |
| Connecticut | 30 | 10 |
| North Dakota | 31 | 11 |
| North Carolina | 32 | 18 |
| New Jersey | 33 | 6 |
| Ohio | 34 | 38 |
| Oregon | 35 | 17 |
| Minnesota | 36 | 16 |
| Nevada | 37 | 29 |
| Texas | 38 | 34 |
| Colorado | 39 | 35 |
| Alaska | 40 | 37 |
| Wyoming | 41 | 13 |
| Hawaii | 42 | 36 |
| Utah | 43 | 39 |
| West Virginia | 44 | 32 |
| Alabama | 45 | 42 |
| Michigan | 46 | 33 |
| California | 47 | 22 |
| Kentucky | 48 | 41 |
| District of Columbia | 49 | 51 |
| Tennessee | 50 | 43 |
| Indiana | 51 | 44 |
Rank 1 = Most Recovered
Comments
comments