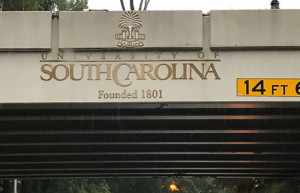 June is National Safety Month. With the U.S. devastated by the coronavirus pandemic this year, the personal-finance website WalletHub today released its report on 2020's Safest States in America.
In order to determine the most secure states, WalletHub compared the 50 states across 53 key metrics. The data set ranges from the state's coronavirus support to assaults per capita and the unemployment rate.
South Carolina Ranked among the 10 least safe states in America, and North Carolina came in around the middle at #26.
Safest States in the U.S.
| Overall Rank (1 = Safest) | State | Total Score | 'Personal & Residential Safety' Rank | 'Financial Safety' Rank | 'Road Safety' Rank | 'Workplace Safety' Rank | 'Emergency Preparedness' Rank |
| --- | --- | --- | --- | --- | --- | --- | --- |
| 1 | Maine | 66.02 | 1 | 20 | 1 | 22 | 1 |
| 2 | Vermont | 65.48 | 2 | 7 | 10 | 14 | 9 |
| 3 | Minnesota | 62.42 | 11 | 4 | 3 | 1 | 21 |
| 4 | Utah | 61.71 | 21 | 13 | 7 | 4 | 6 |
| 5 | Wyoming | 59.21 | 6 | 15 | 16 | 20 | 22 |
| 6 | Iowa | 59.21 | 3 | 3 | 4 | 10 | 44 |
| 7 | Massachusetts | 58.84 | 10 | 1 | 2 | 30 | 10 |
| 8 | New Hampshire | 58.82 | 7 | 10 | 22 | 43 | 4 |
| 9 | Connecticut | 58.81 | 4 | 17 | 23 | 24 | 16 |
| 10 | Rhode Island | 58.15 | 8 | 26 | 6 | 39 | 11 |
| 11 | Washington | 57.53 | 34 | 9 | 20 | 12 | 8 |
| 12 | Oregon | 56.99 | 26 | 21 | 18 | 9 | 13 |
| 13 | Hawaii | 55.89 | 22 | 8 | 43 | 21 | 5 |
| 14 | New Jersey | 53.71 | 9 | 23 | 28 | 23 | 24 |
| 15 | Virginia | 53.29 | 29 | 14 | 21 | 2 | 31 |
| 16 | Maryland | 52.32 | 30 | 22 | 19 | 15 | 23 |
| 17 | Indiana | 52.20 | 19 | 33 | 24 | 11 | 29 |
| 18 | North Dakota | 51.83 | 5 | 2 | 5 | 50 | 37 |
| 19 | Wisconsin | 51.71 | 20 | 19 | 15 | 34 | 18 |
| 20 | Idaho | 51.20 | 24 | 16 | 11 | 47 | 17 |
| 21 | Delaware | 50.83 | 13 | 37 | 17 | 40 | 14 |
| 22 | Michigan | 50.83 | 45 | 28 | 26 | 13 | 15 |
| 23 | New York | 50.40 | 12 | 24 | 8 | 32 | 28 |
| 24 | Kentucky | 50.37 | 15 | 43 | 35 | 16 | 30 |
| 25 | Arizona | 50.33 | 42 | 32 | 48 | 7 | 7 |
| 26 | North Carolina | 49.88 | 16 | 25 | 39 | 6 | 43 |
| 27 | Nevada | 49.78 | 48 | 40 | 45 | 3 | 3 |
| 28 | New Mexico | 49.64 | 38 | 45 | 49 | 5 | 12 |
| 29 | Alaska | 48.52 | 50 | 30 | 37 | 18 | 2 |
| 30 | Nebraska | 47.60 | 14 | 6 | 13 | 38 | 40 |
| 31 | California | 47.37 | 46 | 27 | 42 | 17 | 19 |
| 32 | West Virginia | 46.88 | 18 | 34 | 31 | 45 | 20 |
| 33 | Pennsylvania | 46.45 | 23 | 31 | 29 | 31 | 27 |
| 34 | Illinois | 45.92 | 33 | 41 | 9 | 25 | 34 |
| 35 | Ohio | 45.29 | 36 | 46 | 14 | 26 | 26 |
| 36 | Colorado | 44.45 | 39 | 5 | 40 | 42 | 25 |
| 37 | Kansas | 44.41 | 28 | 18 | 12 | 27 | 47 |
| 38 | Montana | 44.07 | 31 | 12 | 27 | 41 | 33 |
| 39 | Tennessee | 43.70 | 47 | 38 | 33 | 8 | 36 |
| 40 | South Dakota | 43.33 | 27 | 11 | 25 | 49 | 39 |
| 41 | South Carolina | 41.46 | 44 | 39 | 46 | 19 | 38 |
| 42 | Georgia | 40.91 | 25 | 50 | 44 | 28 | 35 |
| 43 | Alabama | 40.22 | 32 | 35 | 36 | 33 | 46 |
| 44 | Missouri | 40.12 | 37 | 29 | 38 | 29 | 41 |
| 45 | Oklahoma | 37.45 | 35 | 47 | 32 | 46 | 45 |
| 46 | Texas | 36.61 | 40 | 36 | 30 | 37 | 48 |
| 47 | Arkansas | 36.14 | 49 | 42 | 41 | 35 | 32 |
| 48 | Florida | 34.63 | 41 | 44 | 47 | 44 | 42 |
| 49 | Louisiana | 32.53 | 43 | 49 | 34 | 36 | 49 |
| 50 | Mississippi | 32.00 | 17 | 48 | 50 | 48 | 50 |
To view the full report and your state rank, please visit:
https://wallethub.com/edu/safest-states-to-live-in/4566/
Comments
comments