South Carolina was just ranked as having one of the fastest growing STD rates in the nation.
According to a new study by Health Testing Centers, the Palmetto State now ranks 3rd in the nation for the most increasing rates of several sexually transmitted diseases (STDs).
They currently have the 4th highest level of gonorrhea in the nation at 254.4 per 100,000 residents (compared to a national average is 171.9 cases per 100,000 residents) and the 5th highest levels of chlamydia at 649.8 cases per 100,000 residents (compared to a national average of 528.8 cases per 100,000 residents).
The alarming increases of STDs in South Carolina are part of a much broader trend across our nation.
According to the report, "when the CDC began collecting data on sexually transmitted diseases in 1941, there were only 679,028 reported cases of syphilis and gonorrhea, with syphilis being over twice as prevalent. Today, the total number of reported cases includes chlamydia and has reached a high of almost 2.4 million. However, chlamydia is now the most prevalent and has increased the most dramatically since the beginning of the data collection."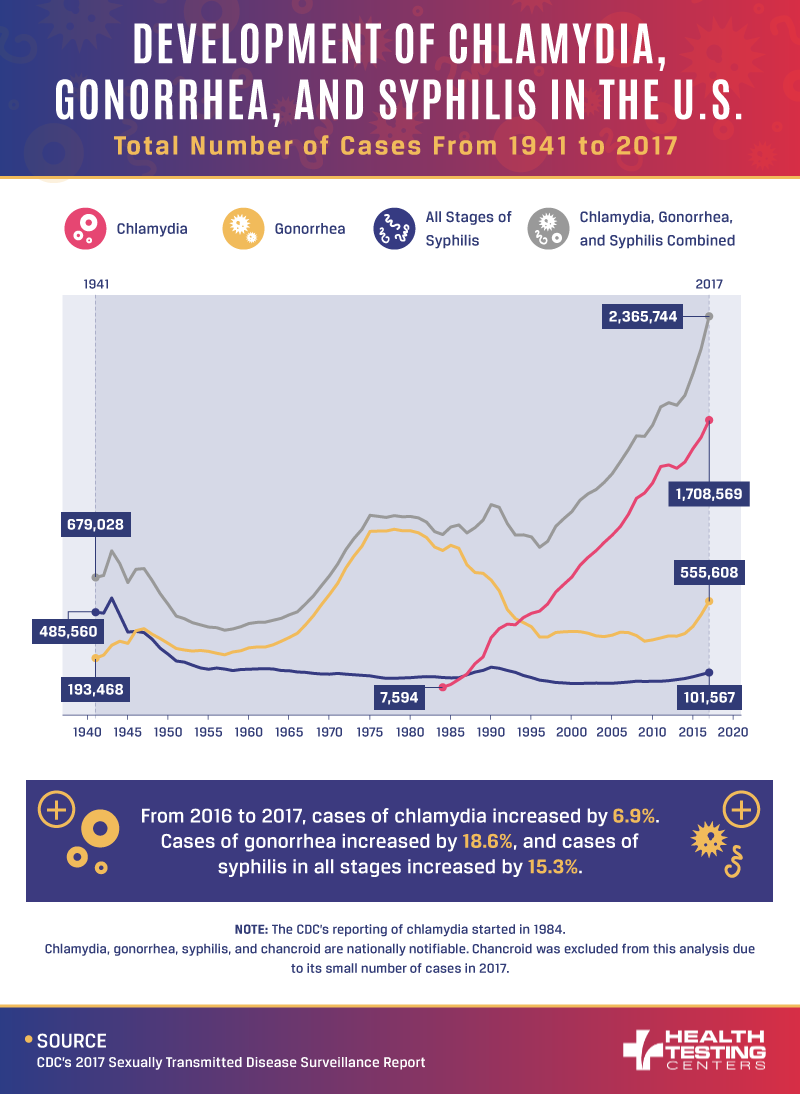 With STD rates now reaching record levels without any signs of slowing downs, experts are now urging all those who are sexually active to get tested both early and often.
For those who don't want to get tested at their doctors due to embarrassment or time constraints, there are many at-home STD testing kits available.
Comments
comments