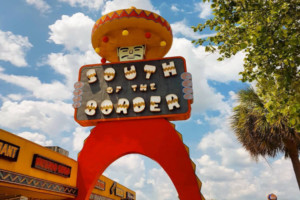 With the labor force participation rate at 62.6%, one of the lowest rates in decades, WalletHub today released its report on 2023's States Where Employers Are Struggling the Most in Hiring.
In order to see where employers are struggling the most in hiring, WalletHub compared the 50 states and the District of Columbia based on the rate of job openings for both the latest month and the last 12 months.
South Carolina was among the worst states in the nation, coming in at #6. While not in the 10 worst states, North Carolina didn't fair much better, ending up in the bottom half at #13 overall.
States Where Employers Are Struggling the Most in Hiring
| Rank  | State | Job Openings Rate (Latest Month)  | Job Openings Rate (Last 12 Months)  |
| --- | --- | --- | --- |
| 1 | Alaska | 7.60% | 8.99% |
| 2 | Georgia | 7.90% | 7.83% |
| 3 | West Virginia | 7.50% | 8.01% |
| 4 | Louisiana | 7.50% | 7.70% |
| 5 | Virginia | 7.20% | 7.52% |
| 6 | South Carolina | 7.10% | 7.38% |
| 7 | Arkansas | 7.30% | 6.91% |
| 8 | Maryland | 7.20% | 7.08% |
| 9 | Montana | 6.70% | 7.78% |
| 10 | Colorado | 7.00% | 7.13% |
| 11 | Delaware | 7.00% | 7.11% |
| 12 | Tennessee | 6.90% | 7.21% |
| 13 | North Carolina | 6.90% | 7.09% |
| 14 | Pennsylvania | 7.00% | 6.68% |
| 15 | Mississippi | 6.70% | 6.89% |
| 16 | Oklahoma | 6.60% | 7.08% |
| 17 | Kentucky | 6.30% | 7.70% |
| 18 | South Dakota | 6.70% | 6.81% |
| 19 | Massachusetts | 6.50% | 7.22% |
| 20 | Maine | 6.60% | 6.78% |
| 21 | New Mexico | 6.40% | 7.08% |
| 22 | Alabama | 6.50% | 6.78% |
| 23 | Rhode Island | 6.40% | 6.98% |
| 24 | Nevada | 6.40% | 6.78% |
| 25 | Vermont | 6.10% | 7.30% |
| 26 | Illinois | 6.20% | 6.83% |
| 27 | Missouri | 6.20% | 6.71% |
| 28 | Wyoming | 5.90% | 7.30% |
| 29 | Iowa | 6.00% | 6.78% |
| 30 | New Hampshire | 5.90% | 6.96% |
| 31 | Texas | 6.00% | 6.66% |
| 32 | Idaho | 5.90% | 6.86% |
| 33 | Minnesota | 5.90% | 6.85% |
| 34 | North Dakota | 5.90% | 6.71% |
| 35 | Kansas | 6.00% | 6.44% |
| 36 | Nebraska | 5.90% | 6.54% |
| 37 | Florida | 5.90% | 6.40% |
| 38 | Ohio | 5.70% | 6.66% |
| 39 | Wisconsin | 5.50% | 6.99% |
| 40 | Oregon | 5.70% | 6.51% |
| 41 | Michigan | 5.50% | 6.76% |
| 42 | Hawaii | 5.50% | 6.47% |
| 43 | Arizona | 5.40% | 6.65% |
| 44 | New Jersey | 5.80% | 5.79% |
| 45 | Connecticut | 5.60% | 6.08% |
| 46 | Utah | 5.40% | 6.17% |
| 47 | Indiana | 5.10% | 6.33% |
| 48 | California | 5.10% | 6.32% |
| 49 | Washington | 4.90% | 5.90% |
| 50 | District of Columbia | 4.90% | 5.82% |
| 51 | New York | 4.20% | 5.10% |
To view the full report and your state's rank, please visit:
https://wallethub.com/edu/states-employers-hiring/101730
Comments
comments