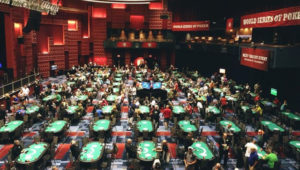 Daily Fantasy Football is still not legalized or regulated in South Carolina, yet sports bettors from South Carolina are widely accepted  at some of the most prominent online betting sites. Prosecution of operators and also online sports books is not happening either.
If we had to look at the US states, South Carolina is not one that will be regulating sports betting any time soon. Possibly this could be due to the fact that no land based casinos or sportsbooks are available there. No horse or dog tracks are available and gambling as a whole is a no go. To be completely blunt, we would expect the 40 other states to legalise gambling and pass betting bills, and then South Carolina would consider to legalize.
Truth be told, the state has always taken a stance on paid playing.  South Carolina is the one state that does not allow wagering on games, horses, online poker or anything that falls under the gambling umbrella. The only thing they allow is betting on fantasy sports, albeit still not regulated or legal.
If you happen to be in South Carolina visiting or you intend to pack up your life and move there, forget just walking into a betting shop or bookie. The only way that you can enjoy gambling in the state is only if you happen to be on a cruise ship. The other alternative is a fantasy betting site. With gambling being a covert activity in the state, most gamblers and also lawmakers' goals are to expand the gambling scene and have a more accessible framework.
But before we start drafting laws and regulations, we need to see what is currently legal, available and happening in the Palmetto State. So, let's dig in.
SC Daily Fantasy Sports
One of the things that makes South Carolina worth a gambling visit is definitely fantasy leagues and sports. Fan favourites DraftKings and FanDuel are so organised they even employ gambling  lawyers to look at laws and read between the lines. Both companies feel that business is blooming in other states and feel that their operation does not go against the state's laws and regulations.
In terms of laws, the South Carolina lawmakers have never looked at the daily fantasy sports laws. They state is quite strict when it comes to gambling, however fantasy sports seems to be accepted in a way. FanDuel has been in the operation for years and seems to have a solid relationship with the authorities. The state seems to close a blind eye on the matter.
Sports Betting in South Carolina
You can hope as much as you want, but the truth is that South Carolina is not very likely to legalize betting today, tomorrow or next year. The state does not have a gambling community, and the term gambling is quite a taboo still. The state residents have been quite resistant to introducing gambling laws. Testament to this is the fact that lotteries were only introduced in 2000, and if you dare mention horse racing or land based casinos, you will raise an eyebrow or two.
In the year 2017, a bid to include a massive gambling expansion was explored, however the bill did not make it very far, and unfortunately did not make it to the Senate.We would be lying if we said that there was more progress with regards to this, and following this bid, there was never any further talk about the matter.  Lawmakers try to change the mindset and push for a legal framework to be implemented, however they are always faced with a brick wall.
One of the State's Reps Russell Ott approved and co-sponsored the bill to introduce gambling in 2017. Mr Otts was interviewed in 2018 by the Post and Courier and mentioned that it would be very difficult to get such a bill passed in election year. Ott promised that he will still raise the issue in the future and hopes that such bills would be implemented.
If South Carolina passes a law to include legal gambling, the South Carolina constitution would need to be amended and this would include a referendum. The question would be:  Do you agree that legal gambling should be implemented in South Carolina? A referendum is not an easy process and this is one of the main elements to why gamblimg is still illegal in the state.
During the last days of 2018, senior law members of the state launched a bid to see sports gambling take a legal stand. This was done by filing a motion to amend the constitution. Was iat an easy task? Nope!  In Fact the bill faded out in January 2019, and hence the gambling on sports, horses or casino activity remains illegal to this date.
Let's discuss the South Carolina Gambling Laws
In order to have a clear insight we addressed bookmakers.bet team
"If we had to point out one thing about SC's gambling laws, we'd say that a reform is much much needed. Funnily enough, some of these laws date back to 200 years ago …yes you read that right, 200 years!  Back then if you mentioned world gambling, you would be shunned. Playing cards, dice and even a friendly childhood game would be deemed as illegal.
If we had to take a closer look at the SC's laws relating to gambling, specifically the South Carolina Code of Laws, which by the way were written in 1802. They state the following:
If any person shall play at any tavern, inn, store for the retailing of spirituous liquors or in any house used as a place of gaming, barn, kitchen, stable or other outhouse, street, highway, open wood, race field or open place at (a) any game with cards or dice, (b) any gaming table, commonly called A, B, C, or E, O, or any gaming table known or distinguished by any other letters or by any figures, (c) any roley-poley table, (d) rouge et noir, (e) any faro bank (f) any other table or bank of the same or the like kind under any denomination whatsoever or (g) any machine or device licensed pursuant to Section 12-21-2720 and used for gambling purposes, except the games of billiards, bowls, backgammon, chess, draughts, or whist when there is no betting on any such game of billiards, bowls, backgammon, chess, draughts, or whist or shall bet on the sides or hands of such as do game, upon being convicted thereof, before any magistrate, shall be imprisoned for a period of not over thirty days or fined not over one hundred dollars, and every person so keeping such tavern, inn, retail store, public place, or house used as a place for gaming or such other house shall, upon being convicted thereof, upon indictment, be imprisoned for a period not exceeding twelve months and forfeit a sum not exceeding two thousand dollars, for each and every offense.
If we had to reword or simplify part A of the above, it clearly states that any form of gaming events in South Carolina should be banned. The term ' any game of cards or dice' even prohibits  players for having a friendly match between friends. Even though the actual term of money gambling is not mentioned, it still prohibits all forms of gambling. Just to show how sad the situation is in the state, the police topped a club gaming session that was organised by senior citizens.  Why would a small niche of people be disrupted from a night of fun?
Another closer look at sections 16-19 and 70 also highlight how old the SC laws really are, and even ask that all people abide by the rules of not playing on a Sabbath. The fine is a small amount of money of just $50. But can you imagine telling a group of friends to not play on a feast when chilling out is the norm?  The SC State acknowledges that a new law would need to be drafted soon, and this would allow social play and people to confidentially play a game or two of bridge, especially retirees and senior citizens.
Although the new laws have not been implemented yet, and a million and one barriers would need to be surpassed, we feel that SC needs some reforms.  Some of the decision makers feel that if one form of gambling is introduced, this could pave the way for gambling to take over and potentially see the repercussions of such laws. Truth be told, if you find yourself in South Carolina, today or in a few years time, you would not be at your front porch enjoying a good game of poker with friends, let alone you registering at an online casino. South Carolina needs reforms, and some will take decades to implement and launch.
Comments
comments