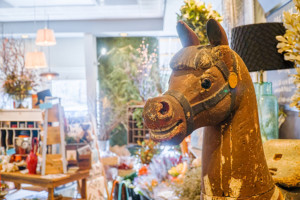 SA is a country that appreciates almost every sports discipline and boasts a large following of sports fans. This can be evidenced by the many of South Africans who bet on sports like soccer, rugby, and cricket on local betting platforms like Playbet online. 
Well, times are changing, and South Africans are going beyond these "big three" sport disciplines. In this post, we explore other sports events that are seeing a rise in popularity among South Africans. 
Athletics
South Africa has a busy athletics calendar and has produced several athletes who have qualified and participated in international events like the Olympics. 
At the 2011 world championships, the relay team of Oscar Pistorius, Shane Victor, Willem de Beer, and Ofentse Mogawane set a national record time in the heats (2.59.21 secs). In the 2012 Olympic Games, Caster Semenya won a gold medal in the 800m. You can be sure these are not the only ones. 
Swimming 
Swimming is another sport where SA has earned a name for itself at major international competitions like the World Championships and the Olympic Games. 
Its national swimming team has produced Olympic gold medalists like Penny Heyns, Roland Schoeman, Ryk Neethling, and Natalie Du Toit. Surprisingly, Toit was the first disabled professional athlete to take part in the able-bodied segment of the Olympic Games. 
Cycling
Cycling is a popular sporting event in South Africa. Some of the well-known events are the 94.7 challenge, held in Johannesburg in November, the Tour d' Urban, run in Durban in April, and the Pick' n Pay Argus Cycle, which takes place in March in Cape Town. A new one on the SA cycling calendar is the five-day Tour d' Edgen, run in September. 
Golf
With its ideal climate and stunning golf courses, it's no surprise that South Africa has produced some of the world's top golfers. Ernie Els, Retief Goosen, Bobby Locke, Trevor Immelman, and Gary Player are just a few examples.
Several golf tournaments take place throughout the year; the Nedbank Challenge hosted at the Sun City resort in November, being the most important yearly event.
Large numbers of golf fans visit this resort every November to see the world's greatest players compete. 
Horse racing
With a lengthy history dating back to 1797, horse racing is a much-loved sport in South Africa, with regular competitions taking place around the country. The famous Vodacom July is the largest horse racing event not only in South Africa but Africa.  
Other famous races in SA are the J&B Met, held at the Kenilworth race track in Cape Town, and the Summer Cup held at Turffontein Racecourse in Johannesburg.   
Conclusion 
That's it. Beyond the three, these are the top sports disciplines South African follow, watch, and even bet on the most. Which is your favorite from the list?
Comments
comments