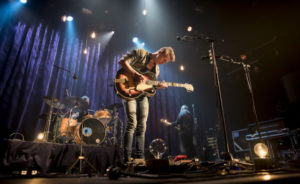 SoundCloud is renowned for being a long-running platform that gives an uprising artist the musical success he or she is looking for. It is one of the biggest audio distribution platforms on the planet. However, there is no denying that the world is developing and the music industry is getting crowded with noise. It is not easy for people to find your melody in this world that thrives in chaos, but it is not impossible. SoundCloud promotion is being discussed extensively. Nowadays, one can buy SoundCloud plays that result in more streaming on SoundCloud. Thus, if you are looking for hacks to get more plays on SoundCloud, this article is a handy pick.
SoundCloud's algorithm is easier than YouTube and Instagram. But, just uploading your music on SoundCloud is not enough to help you reach the top charts. You need to promote your music using the marketing and distribution tools in your hands. Therefore, this article is going to be a delight for you artists out there!
Work on your SoundCloud Settings
Before you try on some major cross-platform strategy to promote your music, you need to get your SoundCloud Settings right. Make sure you set your content to "stream only". Due to this, there will be a limit to your music's virality and users will not be able to download it. It is going to help you lessen the chances of plagiarism on your content too as no one will be able to download and re-upload your music over other platforms. 
Moreover, due to the "stream only" options, people are going to have to come back and play your song which will increase your number of plays. This tactic will help you boost your audience count.
Social Media link-up
Social media platforms like Instagram, Facebook, and Twitter can help you increase your fanbase effectively. It is a clever step to sync your social media handles to your SoundCloud account and vice versa. Cross-platform promotion helps you promote your content to a wider range of the populace.
Chalk out a plan that creates a buzz and gives your content exposure. Uploading a music video for your music on YouTube is going to drive your YouTube audience to SoundCloud. Similarly, releasing small reel snippets on Instagram about your content is going to direct them to listen to full music on SoundCloud. This collaborative strategy works best to increase your plays and achieve recognition.
Choose to Remix
As an artist, you might not think this is the best way to leave your mark on people. However, it is the easiest way to get recognition in the music industry. A lot of artists are at the top today because they considered this hack! Believe it or not, you can pick a popular song and make it your own by just remixing it. A notable example is how world-famous Kygo picked up Ed Sheeran's song "I See Fire" from the Hobbit movie and remixed it. It was a life changing remix as it is what helped Kygo get his big break.
For instance, if you are a folk artist, you can make an acoustic cover for a pop song. And, if you are a pop artist, you can give a popular alternative rock your touch. Just make sure before you delve into the remix business, you have a thumbs up from the artist whose songs you are going to remix. SoundCloud also has remix competitions which is another great way to promote yourself as an artist and lead people to your core music.
Interaction & Collaboration
All these places like SoundCloud or YouTube, are built off a community. A social village is a place where you need to support your competition as well as mate to get supported. Thus, interacting with fellow artists and collaborating with them is a salient way to start.
If you are a singer, you can collaborate by featuring on someone else's account as a vocalist. In case, you are a music producer, you can reach out to vocalists on SoundCloud and give both parties exposure. Along with this, interact by following, reposting, liking, sharing, and commenting on other artists' work. Interact with your listeners by replying to their comments. It makes your listeners feel loved and important and you can have faith in these people to holler every time you release something new.
SoundCloud Pro Version
If you are serious about promoting your music on SoundCloud, you need to consider opting for the paid version. SoundCloud Pro allows you to monetize your content and gives you a better distribution deal to put your content up on other platforms. The Pro version makes you a Pro by improving your marketing strategy and analytics. SoundCloud Pro benefits users' real-time. Thus, if you are planning to make some hustle, going Pro is the best way.
You can use the SoundCloud pro version to increase audiences and also you can try this alternate ways to get more SoundCloud followers as well. Having more followers will automatically boost your music's reach and make you more famous.
SoundCloud holds a reputation in the making of an artist. Famous artists like Kygo, Post Malone, Kehlani, XXXTentacion all started from SoundCloud. They remixed, they interacted, they collaborated and followed all the oldest tricks in the book to become one of the most successful artists in the world. Therefore, it is a tough job but not something unachievable. And, with the above tips and tricks, you are all set to take on the world of music!
Comments
comments