Time to start stocking up on milk and bread – it looks like the Charlotte region might be getting some snow this morning!
The National Weather Service is showing at least a 35% chance of snowfall in Charlotte until about 1pm this afternoon.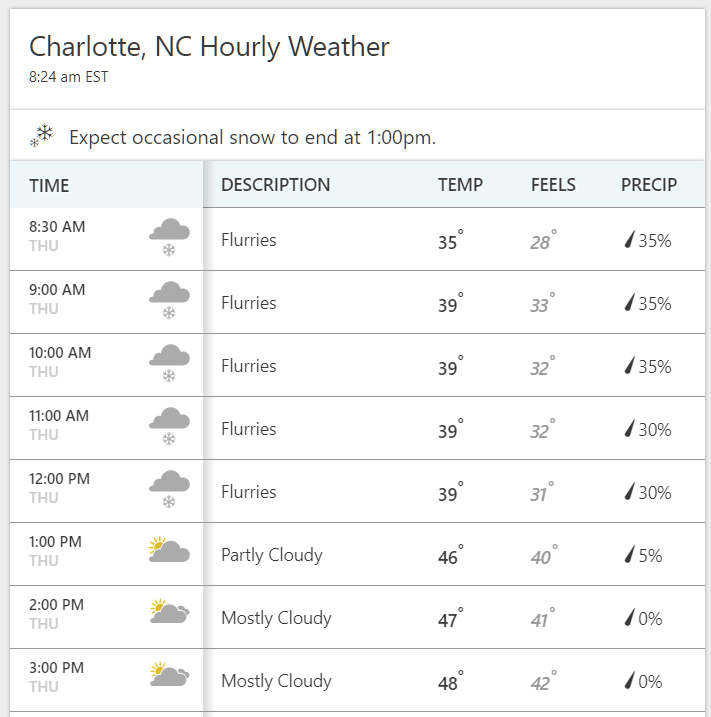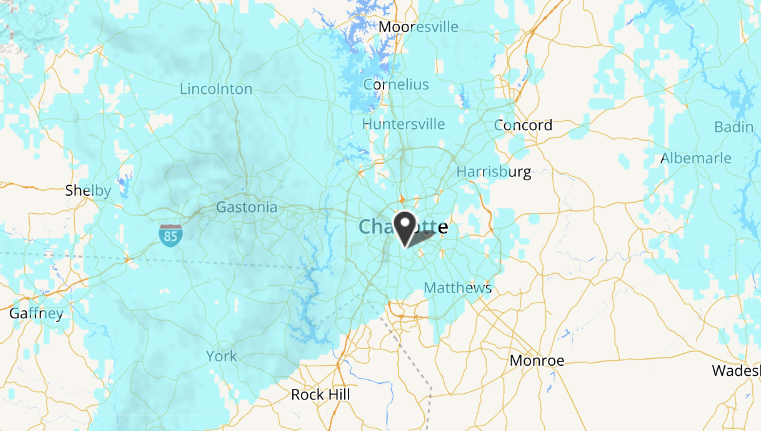 It's now being recommended that Charlotte residents lay down some de-icing salt today in case the snow freezes through the morning, end especially tonight if the sidewalks and roads are still wet, as it will stay below 32 degrees through the night.
Even if Charlotte doesn't get any snow this morning, the mountains of North Carolina should receive at least an inch of fresh powder throughout the day on Sunday, so if you're into snowing or tubing, this should be a fun weekend!
Comments
comments