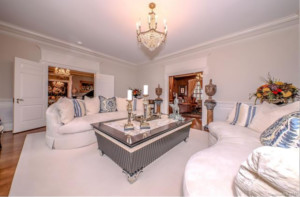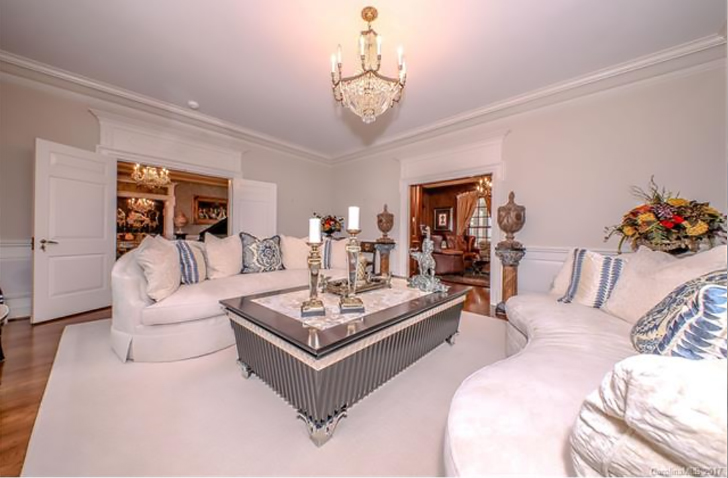 Next time your loved ones visit, treat them to an unforgettable guest bedroom experience that they'll never forget. 
There's no reason your small guest bedroom can't be warm and cozy for your guests, especially during the holidays. In fact, that irresistibly cozy feeling that we're all so drawn to can be achieved in any size bedroom. 
That being said, there are few must-haves to consider when looking for guest bedroom ideas: a great memory foam mattress, soft sheets, enough pillows to make a forte, and even a little storage bench for additional charm and function. 
The trick to making your guests feel warm and inviting is to avoid overcrowding the space. Clear out all the junk you've been storing in the spare room and turn it into a sanctuary of comfort. 
Many people find it hard to strike a balance between aesthetics and comfort when space is limited. It's fun and easy to get creative with guest bedroom decor as fewer furniture pieces are involved. 
When it comes to guest room design, less is always more. Avoid crowding the guest bedroom with furniture that doesn't serve a purpose. However, you can indulge in taking the time to find the most comfortable mattress, bedding, and pillows. 
Best Guest Bedroom Mattress 
First things first: the mattress is undeniably an essential piece of furniture in the bedroom. You can decorate an awe-inspiring minimalist bedroom, but if you have an old and lumpy mattress, it will never be as comfortable as you want it to be. 
When you need to find a mattress for a guest bedroom, you need to consider that it needs to cater to all types of sleepers. Friends, family, kids, and grandparents are all likely to spend time sleeping over.
So how do you find a mattress that makes everyone feel comfy? Go for a mattress material that is porous and will conform to the body. The best mattress for all types of sleepers is a memory foam mattress or down duvet. Memory foam has a unique ability to adapt to the body like a perfect hug, so no matter who sleeps in your guest room, you can be sure they will get the best sleep ever. 
Coziest Bedding & Pillows 
Layering soft bed sheets, blankets, pillows, duvets, and comforters is a surefire way to integrate the best guest bedroom decorating ideas.
Bedding offers more than just a look. The right combination of bedding can be the difference between a good or bad night of sleep. 
For guest room bedding, it's best to go with options that work well in all seasons. Material like bamboo is the perfect choice for guest room bedding as it's airy. Breathability is critical as you may have guests who sleep hot, especially in the warmer months. 
Bamboo bed sheets will tick all the cozy bedroom boxes and the best thing is these bed sheets get softer the more you wash them. Pair bamboo bed sheets with an all-seasons comforter and your guests will be all set up for incredible sleep. 
Opt for crisp whites or neutral colors such as cray or light blue as they are naturally calming and easy on the eyes. 
Want to take your guest room bed to the next level? Pile it up with memory foam pillows and big and small cushions. Just like a memory foam mattress, pillows that have a slight bounce and the ability to change shape will ensure all your favorite people stay comfy. 
Guest Room Adornments 
You can stick to the same guest bedroom adornments for the entire year, or shift it up as home decor trends develop. Bedside tables, artwork, and storage benches are all great options that can add cozy touches to small guest rooms. 
Bedside tables provide the perfect platform for mixing and matching different adornments such as vases, books, and table lamps. Mix it up but be sure to keep enough space on the bedside table for guests to store their belongings. 
Guest room decoratives and furniture can achieve both a look and apply function at the same time. For example, instead of using a bulky dresser to add storage to the guest bedroom, place a storage bench at the foot of the bed. A storage bench will offer guests a place to sit, and you'll have a place to hide away bedding, towels, and other guest bedroom essentials. 
Guest Bedroom Colors 
The color of your guest bedroom will help set an ideal cozy mood. Bedroom color is an important part of decor and also sleep. Specific colors can help your guests sleep better and more peacefully. 
The theme of your guest bedroom style will guide the direction you take with guest bedroom color. Boho chic styles can be perfectly tied together with natural and earthy colors such as brown and green. If you want to create a thoughtful and tranquil modern vibe, you can't go wrong with a fresh coat of white paint. 
Neutral guest room colors are always best, no matter what style of decor you go with. Think white, cream, beige, or light blues and greens if you want a pop of color. Once you have settled on a bedroom color, you can consider adding texture or a layer of paint with an accent wall. 
Accent walls can allow even small spaces to expose personality and appeal. Blue shades work very well on accent walls and can tie the overall bedroom style together nicely. 
Usually, the best position for an accent wall is behind the bed. Keeping the accent wall out of sight when sleeping will help your guests sleep better with it's bedtime. 
Never this small space will limit your ability to create an inspiring guest bedroom that your guests won't stop talking about. Start by investing in the best mattress to ensure your guests get a perfect sleep. Then merge colors, bedding, furniture, and adornments to make it all nice and cozy. 
The Bathroom
Well, you surely want to make sure your guests will have the best experience of their lives at your home and your surely don't want to ruin it with even little things as well. However, bathroom is not the little thing but it surely can enhance or decrease the impact your guests would have on them. So, taking care of the guest bathroom will also be a good thing. You may take it as a onetime investment and remodel your bathroom with the new and impressive materials and items. Whatever it is, floor, tiles, cabinets, sinks, faucets or even soap or towel, quality should not be compromised. For an instance, if you are thinking of getting bath towel sets, Mizu Towels are perfect to go with. Mizu luxury bath antibacterial towel sets are made with anti-bacteria technology to eliminate dirt. These hyper-absorbent towels are created with the finest Japanese design to keep you and your loved ones safe so perfect to be worked as guest towels as well. Take care of other things in the similar fashion as well.
Comments
comments