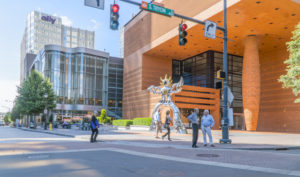 Have you ever considered opening up your own business but been put off by the risk and the idea that you have to come up with? Your idea does not need to be a brand-new concept that no one has ever heard of, but your business will need to stand out in a crowd in order for it to succeed. We will now take a look at some ideas that you could consider and ways to help them succeed.
There are so many occasions throughout the year that having a company that helps you pick an appropriate gift would be a great idea for a business. It is by no means a new idea but it is something that could be developed by putting your own ideas into practice. For example, your idea could be that you only provide gifts that are under $15 only. This would open up your clientele as the pricing is relatively low so you will have access to the masses.
Children love stationery as it is a way that they can express themselves through play and creativity. A business idea could be to supply stationery items with a difference. For younger children that like to stamp, for example, you could contact a Singapore rubber stamp maker to create a signature design that you could be associated with your brand. This doesn't just stop at stamps, as you could create other signature pieces of stationery that are associated with your brand.
Child Inspired Adult Items
Take an existing product such as slime, which is primarily for children, and adapt it so that adults can use it. Children love to play with and make slime and in fact it could be created for adults and used in situations such as team building equipment and exercise. This idea could be developed in many different areas such as play dough and putty. Additionally, to make this idea stand out from the crowd, you could even adapt it to have many different uses for adults i.e. as a stress relief tool.
Event planning may already be something that's readily available online, however, doing it with a difference could make your idea supersede others. For instance, if you are planning a wedding, you may have a particular expertise in a certain style /theme and this needs to be used and marketed as the main aspect of your business. This way it is clear that what you offer is different to your competitors.
As you can see, the ideas that we have provided could benefit from being online. Companies such as Mandreel can help you to promote and develop a website presence as any businesses would benefit from having a strong online presence from the offset. This is simply because a lot of business is now conducted via the internet. This is not suggesting that you don't need to pay attention to offline activity, as this also has its place when starting up a new business.

Comments
comments