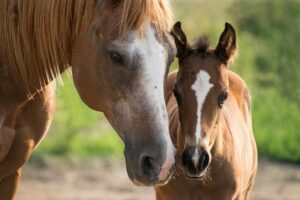 A look at the list of favorites for the Kentucky Derby 2022 gives us names like Epicenter, Forbidden Kingdom, and Messier. 
So, who are the sleeper picks for the May 7 event at Churchill Downs that you should be aware of and might want to consider picking?
Charge It
In horse racing, a sleeper is generally defined as a horse that can be backed at long odds, or that has performed poorly in recent races. While Charge It has fairly long odds for the Derby, according to the experts at Bovada.lv, we can't say that he's been performing badly until now.
In fact, this horse is sitting at fairly generous odds of +1600 despite winning one of his three career starts and coming home in second place in the other two. We can also take into account the fact that he's trained by Todd Pletcher, who has a winning record at the Derby. 
His jockey is the experienced Luis Saez and in his last race, Charge It came home in second place in the $1 million Florida Derby. White Abarrio won by 1 ¼ length on that occasion and he's at +1200 to win the Kentucky Derby, but Charge It is worth taking a look at too.
Cyberknife
At odds of about +2000 just now, Cyberknife sits just outside the group of strong favorites. Yet, he sits in sixth place on the Road to the Kentucky Derby, with exactly 100 points, which is exactly the same total as the highly-rated Taiba.
He won the Arkansas Derby at the start of April, which is where he earned all of those 100 points and secured his place at Churchill Downs on May 7. This was his first stakes win in six attempts, and it has to be said that he was well-beaten in some of those races, so Cyberknife fits the description of sleeper pretty well.
Trainer Brad Cox won last year's Kentucky Derby in a controversial fashion, with his Mandaloun finally awarded the victory after Medina Spirit was disqualified. Cox thinks that Cyberknife needs to be a bit more mentally polished but feels that the horse gives him a chance of repeating his success this year.
Simplification
Also at odds of about +2000 at the time of writing, Simplification hasn't been picked by too many experts in the run-up to the Derby. He is trained by Antonio Sano on behalf of owner Tami Bobo and has picked up 74 points on the Road to the Kentucky Derby.
His big win came at the Fountain of Youth Stakes in early March. More recently, Simplification came home in third place in the Florida Derby. This horse has been preparing for the big race at Gulfstream before heading to Louisville and has been putting in some strong times to show that he's in good form.
Simplification certainly wouldn't be the longest outsider to win the Kentucky Derby. This title goes to Donerail, who won the 1913 version of this event against all predictions. He was at odds of 91-1 (+9100), which meant that a $2 bet gave the people who backed him a payout of $1849, which was enough to buy a couple of Ford Model T cars at the time.
Tiz the Bomb
There was a bit of a buzz about Tiz the Bomb a few months ago, but this seems to have died down as other horses have pushed in front of him in the odds and in public opinion. It's worth recalling that this horse picked up 100 of his 110 points with an impressive win at the Jeff Ruby Steaks at Turfway on April 2.
His first race came at Churchill Downs, where he finished back in fifth place. Since then, his results have been mixed and other career highlights include winning the Kentucky Downs Juvenile Mile Stakes in his stakes debut in 2021.
With such a set of mixed results, it isn't clear what to expect from Tiz the Bomb at the Kentucky Derby. He's currently at odds of about +2500, so anyone who backs him will win a decent amount if he manages to win the race.
Other Horses
With a field of 20 horses taking part, choosing the winner of the Kentucky Derby is never easy. If you're looking for sleepers there are a few others to choose from. Among the longest odds for this race you can see Golden Glider out at around +6600 and Crown Pride at +3300.
While it seems unlikely that either of these outsiders wins the big race on May 7, we can't discount the possibility either. In the case of Golden Glider, he picked up just 15 points on the Road to the Kentucky Derby. He's had a couple of career wins but has also come home in 4th and 5th place a few times, so it's difficult to predict what he might do at Churchill Downs. 
Comments
comments