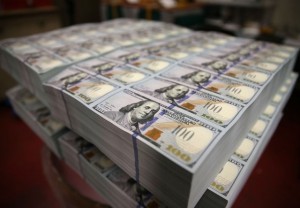 People have been making money through blogging, selling items online, and creating YouTube videos for more than ten years. And while many of these methods have been tested to work, they haven't always worked for everyone.
Luckily, new opportunities to make money keep cropping up. From renting out your house on Airbnb to creating logos for websites, there are numerous ways to earn money online these days. Below are some of the new money-making opportunities every Charlottean should take advantage of in 2020. 
Sell Collectibles 
Selling collectibles is big business in the US, now more than ever. From sneakers to handbags, classic watches to music CDs, if you have items people would pay money for, sell them. Case and point; a lucky Nike sneakers' collector sold shoes worth $200 for $13,500 last June.
The sneakers were sold on stockx.com, a site on which people can buy collectibles through a bidding system. The website collects 9.5% from each sale while the seller keeps the rest minus a 3% processing fee. StockX isn't the only site where you can sell collectible, however.
There are dozens of sites that let you sell virtually anything online in the country. You've probably used Craiglist, Amazon, and eBay before. But there are also apps like Mercari and Oodle designed to help people sell personal stuff.
Online Gaming
If you are like many people, you probably learned people make money through gaming after a 16-year-old earned $3 million playing Fortnite last July. Truth be told, people have been living off online games since the mid-1990s.
How you ask. Online gambling has been legal in some parts of the world since the mid-1990s. Although only a small percentage of people play poker, slots, and blackjack games professionally, the rate represents millions of people.
Against that backdrop, you can also join a couple of online casinos and use them to play poker, blackjack, or slot machines for money. Most professionals prefer poker because it involves many skills. But if you are only interested in playing the games for fun, you can play as many casino games as possible.
Gambling aside, you can play video games for money on streaming sites like Twitch, YouTube, and even Facebook. Alternatively, you could become a professional video game competitor. And if you are skilled enough to defeat some of the best players in the world, you could turn eSports into your career. 
Sell e-Books
Electronic books are nothing new, but they are resurging on many online stores. On Amazon, for example, e-books make up one of the biggest categories on the giant shopping website. The beauty of e-books is that they are easy to write and can be exceedingly profitable if you target the right audience.
Marketing an e-Book isn't exactly easy, however. But with some bit of research, you can learn great tips to promote your book through a personal blog or by hiring marketers. You can also use social media to promote your book.
But before you think of marketing your book, ensure you've done your research and written a stellar book. People prefer to buy books with helpful content. So, figure out what you are good at and how you can inform or educate people with the knowledge through an e-Book.
Get aboard the Gig Economy
Similar to e-Books, the gig economy didn't start in 2019. It's been developing as an industry for more than a decade. However, it's been growing tremendously for the last couple of years. And if it continues at the same pace, half of the American people will be working online by 2025. 
Fortunately, the nascent industry provides jobs for nearly everyone. From programmers to designers, authors to marketers, there are plenty of jobs on the Internet. Better yet, you can find well-paying jobs.
On a gig-focused website Fiverr.com, designers charge up to $500 per logo. That means you only need ten orders to earn $5000 per month. On the same site, some people sell app-building services for $1000 or more. 
Become an Affiliate Marketer
At this point, affiliate marketing is also not new to many online users. But we are listing it because it's consistently one of the best ways to make money online each year. At its core, affiliate marketing involves helping clients get new customers in exchange for commissions.
'Amazon affiliates' is the most popular affiliate marketing program online. Members choose the products they want to promote through their websites. Each product category comes with a different commission rate.
For example, you could choose to promote expensive furniture in exchange for a 5% commission on each sale. If you sell a couch worth $1000, you'll receive $50. If you sell ten similar sofas, you'll earn $500 from Amazon.
Outside of Amazon, most big online businesses have affiliate programs. Established online casinos, for example, can pay you up to 20% of the first deposit made by people you refer to them. Of course, you can also see new sites, evaluate them, and decide whether they offer better deals. Sometimes new casinos offer better value for your time than well-renowned sites.
Become an Influencer
Do you love social media? Do you have a way of making people follow you on Instagram, Twitter, Facebook, or Snapchat? Congratulations! You are on your way to being a social media celebrity.
Because social media celebrities aren't very popular outside of their platforms, people know them by a unique name: influencers. That's because they influencing other social media users is what influencers are most known for.
Luckily, brands love people with influence and will shell out millions of dollars to the most famous social media users. Soccer player Cristiano Ronaldo, for example, earns up to $1 million per Instagram post. Singer Selena Gomez makes a near similar figure. 
Of course, Selena and Ronaldo are two of the world's most famous Instagram users. But for people just starting, expect to earn $500 or less per post. With time, when you attract over 100,000 followers, you could command the upwards of $10,000 per post. 
Comments
comments