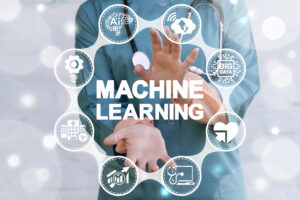 Nursing is a very fulfilling profession. If you're thinking about being an RN or currently working as one, you're certainly aware of the position's difficulties. 
Working as a nurse at a hospital usually requires spending a lot of time on your feet. It might also imply assisting those who have suffered horrible injuries or diseases. 
This is the type of environment that many registered nurses envision, yet it is not the type of job that a nurse must do. 
You could even decide later in your career that you don't want to work in inpatient care. With a nursing degree, you can pursue an alternate professional route. 
As the industry increases, so will the work options, and you'll be able to choose among occupations that don't require scrubs or nightly rotations on the hospital floor. 
The truth is that traditional nursing positions aren't the only way to contribute; you can also make a difference in non-clinical nursing programs. 
This article will discuss some nursing programs that registered nurses can find fruitful. 
Clinical researcher nurse
If you enjoy studying and investigating scientific information, this is an alternate nursing option to think about. Nurse researchers are often employed by laboratories, colleges, and other businesses. These researchers are compensated to research illnesses, cures, mitigation, and other health-related issues. The study is beneficial to the healthcare industry.
According to a survey, an average clinical research nurse salary is between $95 – 100,000 a year. Nurse researchers with graduate degrees frequently publish books, give lectures, advise, and speak at symposiums and other activities in addition to their scientific work. 
2. Nurse manager
Whether you enjoy operating at a hospital or interacting with other medical practitioners, your abilities may extend beyond treating patients. You have the aptitude to become a leader in this industry. 
Nurse administrators, often known as nurse managers, assist in managing and supervising other registered nurses. 
They could be in charge of a whole nursing unit, a group of nurses, or a clinical institution. Nurse managers often need a master's degree due to the demands of the position.
3. Telemedicine nurses
This form of alternative employment for nurses has gained popularity due to the worldwide epidemic. 
Telemedicine nursing is a hybrid of technologies and nursing that allows patients to get treatment in the privacy of their residences. 
This is critical for those who reside in rural areas, have severe illnesses, or cannot visit a medical center.
During the COVID-19 outbreak in March 2020, telemedicine visits increased 50%. Nurses engaged in this specialty should be registered nurses with at least a few years of practice.
4. Forensic nurse
This is a job that goes much beyond a nurse's expectations. Working as a forensic investigator is not for the faint-hearted, and it is frequently demanding yet lucrative. 
Forensic nurses help perpetrators of violent offenses by collaborating with the judicial system. They also collect clinical evidence for use in court. The perfect nurse for this position is confident addressing in front of a crowd. 
Forensic nurses sometimes act as witnesses in court and can give empathetic treatment to patients who experienced terrible events. In addition, forensic nurses operate in several settings, including hospitals and prisons.
5. Health nutrition coach
There is a rising health and nutrition counseling sector as people become more mindful of their health and fitness. 
Many health coaches serve corporate companies, while others work independently or start their enterprises.
Nurses who love nutrition and exercise may find fitness counseling an ideal subject of study. Many health coaches operate one-on-one with clients, but they also teach workshops and provide seminars. 
You may create a strategy to help clients achieve optimal health once you've analyzed their health requirements and goals. Registered nurses can help clients improve their health by sharing their knowledge.
6. Medical journalist
If you enjoy blogging and journalism in general, you might want to seek a career as a medical writer. These nurses contribute to medical journals, bringing readers to date on the latest healthcare news and findings. 
This is ideal for anyone involved in medicine but prefers a vacation from the day-to-day stress of nursing. 
Others work as freelance writers or individual contributors, while others work for institutions or medical publications.
According to the American Medical Writers Association's 2019 wage study, the typical medical writing compensation is $107,000 for full-time workers and $151,000 for freelancers.
Conclusion:
Nurse educators will have to continue teaching new nurses in a range of healthcare contexts as the job outlook of nurses is predicted to expand. 
Nursing offers a variety of economically and emotionally fulfilling occupations. Specialized nursing occupations demand particular talents and provide a wide range of rewards, whether you're serving newborns, pregnant women, the aged, or any other patient group.
Comments
comments