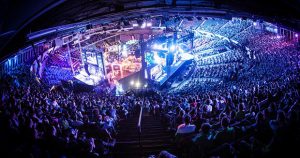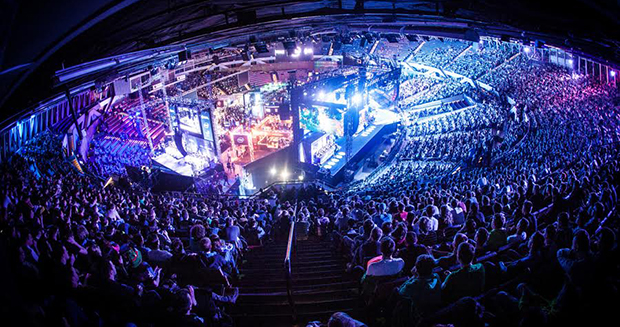 As the COVID-19 outbreak has taken over the world, all the major sporting events have been canceled. Since practicing social distancing is essential to slow down the spread of the virus. All the upcoming events, starting from sports to music festivals to another type of big gatherings, have been postponed. This has left many sports fans who were hoping to at least entertain themselves with sports in these trying times very disappointed. But there might be a light at the end of the tunnel and it is all because of modern technology. 
Simplicity Esports and Gaming company is a very famous, established named on the esports stage and manages some of the most famous and popular esports teams. While the original plan was to host a lot of esports tournaments in real life, amidst the social distancing practices, the company has decided to host these tournaments online. And truly what is better sports tournament to hold online than esports. The gaming company is partnering up with the University of North Carolina Charlotte's and now the previously scheduled tournaments that were supposed to happen on campus will be taking place online. This is great news for every esports fan because there were fears that even esports events wouldn't be immune to the outbreak. And while the changes were still made and now teams will be competing against each other also distancing themselves, the viewers will still get the show and the players will get the recognition for their hard work.
Online industries are having their moment
If we're learned anything from this outbreak apart from the importance of washing your hands thoroughly is that industries who operate online are now immune to such threats. While businesses across the world are closing down one after the other those who offer their services online are now flourishing. One of the first establishments to close down because of the outbreak were casinos. Because playing with the cards and chips that are constantly in someone's hands is very dangerous, gambling as an extremely social activity was also presenting a threat. 
Meanwhile, online casinos have been getting increased traffic, gambling lovers who now can't go to the real-life casinos are looking for their favorite entertainment online. The online casinos these days offer every possible game and service you could be looking for in casinos and these days it's extremely convenient to make deposits and get your wins without leaving your house either. Industries that have managed to make their digital transition a success are not suffering the least amidst the outbreak, this just goes to show that in the future, if the companies want to become less vulnerable to these inevitable global catastrophes, they have to adapt to the modern standards. 
But Esports isn't the only industry offering online tournaments. Recently Formula 1 also announced that since their Grand Prix won't be happening any time soon, they will be hosting an online VR tournament to entertain their fans and drivers while the real competition will be postponed. This is also a great way to make the interaction with fans and the players easier encouraging more direct communication between them.
Comments
comments