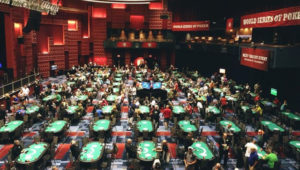 Gambling in North Carolina is largely illegal for both online and offline casinos. But isn't it time the state did something about it? Over 20 states have permitted sports betting in the past one year and more jurisdictions are contemplating it.
Of course, NC lawmakers aren't known for making laws because other states are doing it. But ever since New Jersey reported it was making over $100 million in revenues from casinos, numerous states have passed laws to legalize the industry.
Below, we delve into the issue deeper to find out what benefits or drawbacks legal gambling would have in Charlotte and NC at large.
Reasons Supporting Gambling Legalization:
The Federal Government's Support
It's been years since the then assistant attorney general James Cole announced that the Wire Act didn't limit prohibited states from regulating online gambling. That means states have always been at liberty of providing licenses to casinos without any harassment from the Federal Government.
Last year, the Supreme Court made another crucial ruling to give states the authority to regulate sports betting. Through a bill sponsored by New Jersey, the Supreme Court ruled that states had all measures necessary to decide whether to legalize sports wagering or not.
After the win, New Jersey began to license online and offline casinos immediately. The state didn't offer just about anyone a license, though. The top online casinos in New Jersey have been in the industry for decades. Some originated in the UK where they've been operating long before the Internet came along. 
After New Jersey, Arkansas, Delaware, and DC have since legalized sports betting. Some states only allow offline betting shops but others allow both remote gambling and in-person betting. There are also states like Rhode Island that legalized online betting but blocked brick-and-mortar betting.
Before the Supreme Court decisions, New Jersey expected to earn over $120 million in tax collection annually. That day is yet to come but the state recently reported to have earned $25 million from gambling companies since June 2018. NJ also announced casinos had contributed $221 million to the state as revenue. 
Around the country, states placed taxes of at least 5% to each casino they license. Arkansas, for example, taxes casinos earning less than $150 million per year 13% as tax. Companies that garner more than that amount pay a higher 20% rate in tax.
DC, on the other hand, provides tiered licensed such that some companies pay $250,000 while others pay $50,000 or $5,000 albeit with limitations. Illinois charges casinos 5% while Lowa-based casinos must pay 6.75% of the revenues as tax. 
If NC were to earn at least $10 million in taxes $100 million in revenues, it would be a significant contribution. Keep in mind NJ earned $120 million in one year, meaning it could earn over $1 billion within one decade.
When David Tepper became the Carolina Panthers' owner last year, he used his first press conference to advocate for legal sports betting in NC. 
"You think about the fans and you want to keep the fans in the building," he said. "Eventually, it's going to hit North and South Carolina. It has to, from a revenue standpoint."
Tepper pointed out the issue of poor payment for teachers as one of the reasons North Carolina should legalize the industry.
"You have issues with paying teachers and other things down here, and tax revenue, so it's inevitable," he said. 
Besides the billionaire, NC lawmakers have admitted before illegal gambling is a noteworthy problem in the state. In July this year, the city of Trinity made news countrywide after authorities busted a handful of illegal casino operators. Deputies confiscated cash, slot machines, and other gaming tables in the establishment.
But that didn't end the debate on whether NC should allow casinos. Earlier in March, lawmakers passed a bill to allow Cherokee Indians to provide sports betting services in the state's two casinos. NC expects to earn at least $14 million more in revenue by making the move.
Authorities may have arrested a handful of people in Trinity in July, but thousands more gamble at home. With offshore casinos now accepting US-based players, there's almost no way the state can end illegal betting. 
Again, neither North Carolina nor the US has the authority to punish offshore casinos that offer their services to Americans. And now that the Federal Government passed that mandate to states, the best way for NC to eliminate illegal gambling is to legalize it. 
NC already runs a lottery department, after all. It could let the same department regulate gambling establishments. That way, it will effectively tax new casinos but at the same time encourage NC residents to gamble legally. 
Some Drawbacks of Legalizing Online Gambling:
Online casino games are wildly addictive, and that can be a problem for some people. If there are no measures to help vulnerable players, online gambling can lead to unlimited financial losses for players. It can also wreck homes if one spouse becomes an uncontrollable gambler. 
Might Encourage Minors to Gamble
If not properly regulated, underage kids could find their way to online casinos. And because most of them don't earn, they could misuse their parents' money. There's also the problem of kids getting addicted, or getting distracted from their school lives.
Could Compromise Sports Integrity
Another issue anti-gambling brigades use to defend their opposition to sports wagering is that it can contribute to cheating. Some players, especially unpaid college athletes, could get tempted to accept money to lose games.
It's happened before and continues to be a problem even in states where gambling is illegal. That's probably the reason why most states legalizing sports betting are choosing to ban gambling on in-state NCAA teams.
To Conclude
Multiple states have legalized online gambling in the past five years. And after the Supreme Court gave states authorities to regulate sports wagering last year, it's probably time NC followed that route. There are numerous benefits to gain if the state permitted casinos to operate locally. There are also a few drawbacks, but they could be mitigated with proper regulations. 
Comments
comments