Over 500 people gathered in Uptown Charlotte's Marshall Park last night to 'stand against the hate' of Saturday's protests in Charlottesville, Virginia.
During the "Vigil for Charlottesville", several speakers openly condemned the violence that resulted in several injuries and the death of 32-year-old Heather Heyer. The vigil was organized by Indivisible Charlotte, a group that describes themselves as 'Resisting the Trump Agenda'.
The event started at 8pm last night – hundreds had already gathered within the first 15 minutes of the vigil;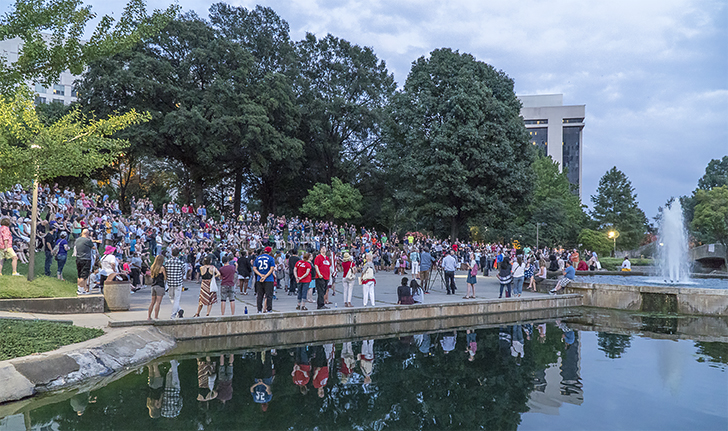 People carried American flags, wore patriotic clothing, and carried picket signs with messages of unity;
Speakers included Scott Huffman, the leader of Indivisible Charlotte, a US marine, an Islamic Iman, and a German woman who survived the Holocaust;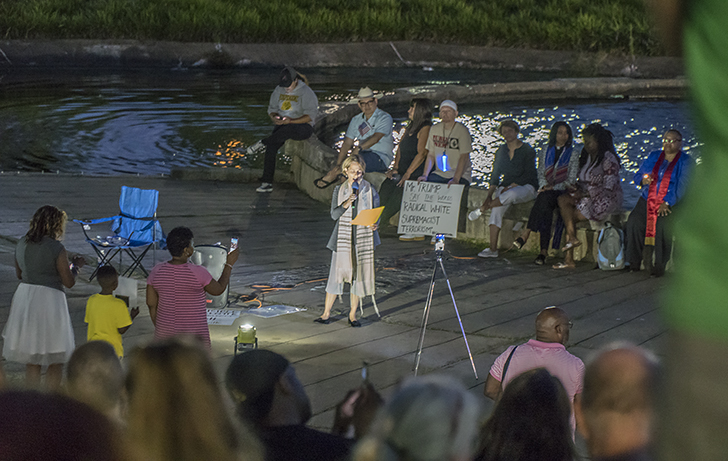 Charlotte's Mayor Jennifer Roberts also spoke to the crowd about unity in Charlotte and 'opposing Trump's agenda'.
"When he said it was all side's fault, he was wrong," she commented. "His comments are wrong."
Throughout the night people chanted, "Love trumps hate" and "Are we divided? No" while lighting up the park with hundreds of flashlights;
What are your thoughts about Saturday's events in Charlottesville? 
What do you think can be done to stop the anger and violence in our country?
Comments
comments