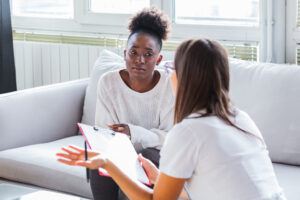 To advance one's career and grow professionally, honing up and updating your existing education and skills is imperative. 
So, whether you are a new nursing graduate looking to stand out or an experienced nurse seeking advancement, there are many options you can consider to succeed.
Changing careers in nursing can be exciting and daunting simultaneously, and you need to be brave to leap. 
But how do you get started? Can you do anything to complement your existing busy schedule to make a real and lasting difference to your happiness and career? 
To assist you with advancing your nursing career, we enlisted some well-proven strategies.
Let's look at them, shall we?
Upgrade Your Education
Keeping up to date with the healthcare industry is essential for a nursing career. For nurses, continuing education should cover new developments, techniques, and the knowledge of best medical practices. 
Even in most states, there are certain educational requirements that nurses need to fulfill to get promotions and further climb up the professional ladder. 
Because of this reason, most nurses get enrolled in programs that can help in upgrading their existing qualifications of an online RN to BSN degree.
A high level of clinical skill will undoubtedly help you stand out, but you should know that those who make the final decision, are on the hunt for nurses who can change their perspectives and tackle new challenges. 
Professional development in nonclinical areas (for example, leadership, education, communication, conflict management) will help demonstrate that you are ready for this new challenge.
2. Take an Accreditation Course
In contrast to other healthcare careers, nursing allows you to change specializations during your career. It's a good idea to focus on the parts of your job you enjoy the most and make the most of your expertise. 
By becoming certified in your desired specialization, especially through a reputable organization, you can greatly advance your career.
By seeking advanced certifications, nurses can understand the area they specialize in and expand their leadership abilities.
A practicing nurse may specialize in one or more of the following areas:
Critical care for adults (CCRN)

Acute care for children (CCRN)

The cardio surgical procedure (CSC)

Patient-centered care network (PCCN)

Diabetes treatment (CDN)

Gastrology (CGRN)
3. Try Out a Variety of Nursing Homes
Work in as many units as possible to gain as much nursing experience as possible. By doing so, you will gain a better understanding of what you enjoy and what you don't. 
Additionally, you will become more marketable on the job market. 
As the daily census changes, experienced nurses who work in multiple units are considered more valuable to hospitals. 
Moreover, your diverse experience makes you an appealing candidate for management positions.
4. Join a professional nursing organization
The benefit of joining a nursing association is the opportunity to make new connections that extend beyond current colleagues and former nursing school contacts. 
For example, contacts like these may help you find a nursing mentor or an advanced practice nurse to shadow. 
Professional organizations also invite nurses to conferences and offer discounts on continuing education. Career resources and employment assistance are also available to members.
5. Keep Up with Nursing Blogs
There are thousands of resources available from other nurses and nursing organizations with just a mouse click. Isn't it great to stay up to date on industry news using these resources?
Being well informed is sometimes enough to demonstrate leadership and industry awareness. 
Learn about the latest advances in nursing practice from leading experts, discover how the healthcare system works, and laugh with amusing posts about the profession.
6. You Should Find a Mentor
A nurse deals with tricky situations every day that a typical 9-5 worker cannot comprehend. Finding someone you can consult with, ask for advice from, and learn from can be invaluable in navigating your career effectively. 
To avoid burnout or explore other career options, you may need to find someone to help you. 
Nurses pursuing a baccalaureate degree may benefit from identifying a mentor who can guide them through the plethora of available options. 
It can range from being a bedside expert, a manager, an administrator, an educator, or an advanced practitioner. 
Mentors can also introduce you to their networks or provide a professional reference for your next job or graduate program application.
Those looking for mentors should check out mentoring programs run by their employers, professional nursing organizations, or their state's professional nursing societies. 
If you do not have any luck, you can ask your employer's HR department, join a nursing-related social networking site, or ask your coworkers for recommendations. 
7. Providing Volunteer Services
A lack of funding, staffing issues, or service demands at work can mean opportunities for advancement or advancement are scarce.
If you volunteer, you can develop your existing skills, learn completely new ones, and close knowledge/experience gaps you might have otherwise had trouble filling. 
Free training will often be provided, and you may only need to devote an hour once every two weeks.
You may be passionate about end-of-life care but do not have any experience with palliative care. If you need help bridging that gap, consider volunteering at a hospice or charity in your area. 
If you've never worked in a medical ward, perhaps you would like to apply for hospital-based jobs. There are many opportunities for volunteering at NHS trusts, such as "befriender volunteer" or "ward volunteer"; you can also work as a "meal-time volunteer" too.
It is a great idea to test your suitability for a particular environment. Moreover, you will be helping people in need.
Final Words
Having too many options can be intimidating, but never fear! You can advance your nursing career throughout your career. 
Even doing one extra thing or researching one new option will help you. Go for it when you feel inspired to do something to improve your job!
Take advantage of these nursing career advancement tips to become the best you can be.
Comments
comments