A total of 5 earthquakes have just rattled our region over the past 24 hours, according to the U.S. Geological Survey.
The following quakes were measured in the following sequence: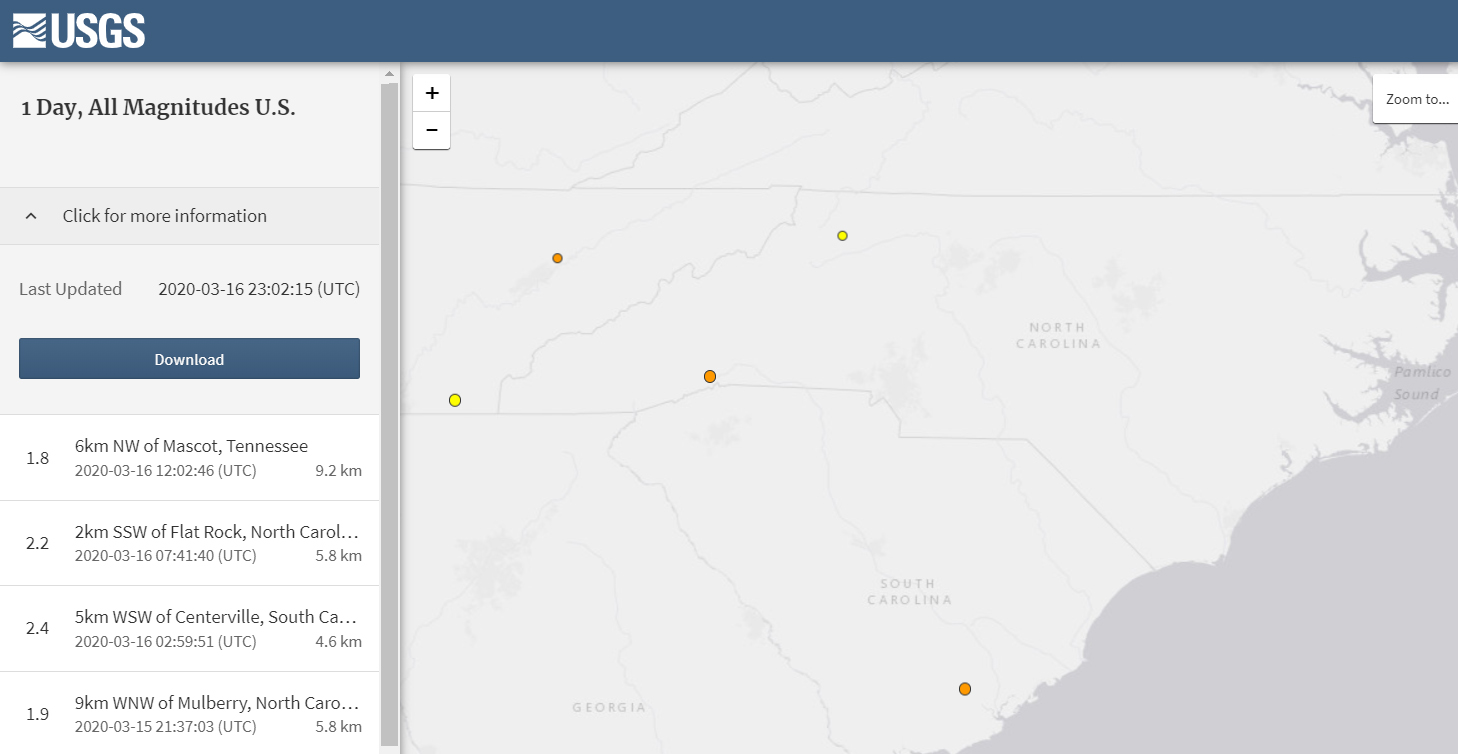 Earthquakes have been increasing in frequency around the Charlotte region over the past few years, about a year ago, we saw a 2.9 magnitude quake hit Asheville and a 2.1 magnitude quake that struck Bryson City, NC.
The Carolinas have been known to experience the occasional damage-causing earthquakes.
According to USGS.gov, "The largest earthquake in the area (magnitude 5.1) occurred in 1916. Moderately damaging earthquakes strike the inland Carolinas every few decades, and smaller earthquakes are felt about once each year or two."
Did you feel any of the quakes? 
Comments
comments