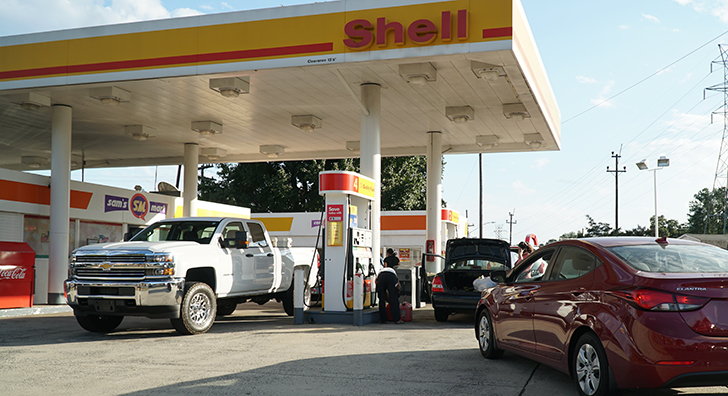 President Donald Trump issued a drilling ban for Florida and has recently extended it to North Carolina. The state has been included in a 10-year ban offshore drilling ban, which was originally extended by the president from Florida. This was announced by Thom Tillis, a US senator, on Monday in a press release. Environmentalists who had long criticized Trump for not including North Carolina in his July 1, 2022, and June 30, 2032, executive order to restrict offshore drilling welcomed the news with excitement. 
Erin Carey, who is the head of offshore programs in the North Carolina Sierra Club said that it is incredible news if the Senator persuaded the president, In the event that the facts confirm that Sen. On Monday morning in a video, Tillis said that he addressed Trump about extending the ban to North Carolina. And that he is satisfied to report that the President will do precisely that. He also stressed on how important tourism and the coastal communities are to the state and is grateful to Trump for the regulations. On Monday, the White House declined to make comments about this to The News and Observer. 
This may be a serious issue for North Carolina as the oil industry is one of the, if not the most profitable in the country. Many employers like to weigh their investment opportunities based on the economy of the state rather than the whole country. This loss of "prosperity" so to say is going to impact how many large companies will be willing to move to NC in the future. We've seen many cases of NC may be losing a financial company's investment in the past, taking the majority of those localized jobs with it to another state. This has caused many previous employees to flee to home-offices where they would start trading forex with no money or some kind of overqualified job position just to make ends meet. It's very likely that this deprivation of jobs in the state will compel many to either move states or hope for independent income through other means.
President Trump declared a hostile extension of offshore drilling in 2017, that would have opened areas of Alaska's offshore to oil and gas drilling and part of the Atlantic. Earlier this month on a trip to, he disclosed the 10-year ban for Florida, Georgia Coasts, and South Carolina. North Carolina and Virginia authorities doubted if he made the decision of choosing these three states for biased reasons. 
The declaration by the senator was very timely and helpful, said Carey, given the fact that the Republican first-term congressperson is in a tight race for re-appointment, head-on with Democrat Cal Cunningham. 
Some Local Leaders Oppose Drilling
Many local leaders are opposed to the seaward drilling and seismic testing, including the Democratic Governor Roy Cooper. Over 44 districts in North Carolina are opposed to seismic testing, seaward drilling, or both, as reported by The News and Observer. A majority of coastal localities, some of whom have Republican congressmen, have restricted offshore drilling for quite a long time, to avoid the sight of oil drills or oil spills from harming the tourism industry which is one of the main businesses that the state depends on. The Republican president of the Dare County, Bob Woodard, also said on its meeting plan on Monday that the board had another reason for opposing seismic testing and offshore drilling. on its Monday meeting plan. He also confirmed receiving a call on Monday evening from Senator Tillis' office and was sure that the board is not going to discuss these issues, since for a long time he has had talks with Tillis' office regarding the county's opposition to offshore drilling. 
Comments
comments