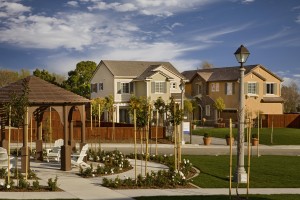 As much as you want to stay in your current home, there will come a time when you decide to move to another location. Will you be ready by then? 
Deciding on transferring to another property in another neighborhood has to be a process that many homeowners want to get around. Apart from the emotional attachment you have to your current home, you also need to deal with a lot of paperwork and countless activities before listing your property for sale.
This is because you need to attract buyers and keep your home from staying on the market for too long. Home selling is a process you simply cannot afford to downplay just because you're excited about moving to another location. 
And considering the fact that you invested time, money, and effort on your current home, you will have to sell it at the right price and at the right time.
For that, here are three essentials Charlotte residents will need to consider before selling their home and moving to another community.
Prepare a plan
Selling your home could either be successful or disastrous, depending on how you prepare for it. Of course, any well-meaning homeowner wants to get the most out of their home sale, so it's crucial to spend ample time on research. 
Other than that, you also need to set your priorities and establish your main goal, whether it's getting a good deal from a homebuyer or preventing your home from staying too long on the market, or both!
Find a good realtor
You're probably thinking, "How can I sell a house fast?" There are organizations out there offering to buy homes in cash. This is for when you need to dispose of your current home without having to focus too much on pricing it properly. But if you're going to do it the old-fashioned way, then you might as well hire a realtor who can help you list your property for sale and market it through multiple marketing channels. 
You might want to ask for recommendations from people you know. From there, build a list of candidates and interview each one regarding their experience and capabilities. That way, you can find the right real estate professional who would best promote your property and represent your needs at the negotiating table.
Hold an open house
Listing your home for sale is definitely not enough to convince an interested buyer to move forward. Just like asking to test drive the latest sports car on the market, people would want to view a property to see if it matches their preferences. 
On your part, you will need to work with your realtor in keeping the house in good condition. First impressions matter and it helps to observe proper staging so that buyers won't have second thoughts about purchasing the house. 
Selling your home shouldn't be too much of a hassle. You just have to focus on the right steps and make careful decisions when you're out to sell your home to the right people.
Comments
comments