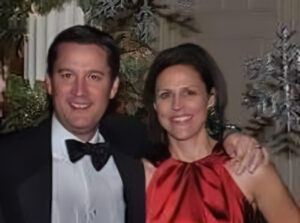 The Securities and Exchange Commission has filed an emergency action charging Wynn Charlebois with operating a $7 million Ponzi scheme.
According to the SEC's complaint, since 2019, Charlebois is claimed to have defrauded at least 75 investors, mostly residents of the Charlotte area, using multiple bogus investment opportunities. Most recently, the complaint notes that Charlebois offered investors opportunities to share in the profits earned by participating in the exercise of fictitious options contracts, but instead used investor funds to pay his family's debts and personal expenses, including his mortgage payments, vacations, and private school education for his children.
The official SEC filing specifically alleges that:
"Since the early 2000s, Charlebois has held himself out as a self-made investor and a consultant to private businesses. Trading on his social capital in the Charlotte, North Carolina, area, and his network of former co-workers from an investment bank where he was employed decades ago, Charlebois, as early as 2005, solicited investors to provide funds to him for a variety of investment opportunities, executed through a variety of entities he owned and controlled.
Among other things, he has successfully solicited investors to enter into loan agreements whereby the funds were used to participate in the purchase and resale of aircraft; promissory notes whereby the funds were to be invested in a variety of private companies; and subscription agreements whereby the funds were to be used for the purchase of shares in a technology company.
Most recently, Charlebois has offered investors the opportunity to participate in investments in which profits would be earned through the exercise of stock options he purportedly holds.
A review of certain bank records for various Charlebois' accounts over a three year period, from February 5, 2019 through April 30, 2022, reflect that at least $7.1 Million of investor funds flowed into them, of which at least $4.4 million was paid to investors. These accounts reveal a constant cycling and re-cycling of money between business and personal bank accounts in an effort to keep average daily balances up, cover posted transactions, and demonstrate ongoing activity in order to obtain merchant cash advances from various lenders.
During this three year period of time, at least $904,528 was paid-out by Charlebois to non-traditional money lenders, such as "Kash Capital", "Last Chance Funding", and Liquidibee", for short-term, high interest advances against the future revenues of Charlebois entities. During the same time period, there were more than 700 separate non-sufficient fund and overdraft charges for the Charlebois accounts, totaling $39,265 in fees.
In addition to paying former investors with new investor money, Charlebois used investor funds to finance his and his family's lifestyle.
From May 21, 2019, to April 1, 2022, Charlebois directed investor funds in the amount of $121,996.61 to a private university where one of his children attends school; $65,408 to a private high school where another one of his children attends school; and $2,985 to a social club in Charlotte. Since December 31, 2021, personal mortgage payments in the amount of $8,698.12 have been paid by Charlebois from the WC Private bank account. These payments also came from investor funds.
The funds Charlebois received from investors were not invested as he said they would be, and he had no income stream from anything other than the money he received from new investors, loans from personal friends, and merchant cash advance loans.
For example, on December 28, 2020, there was a beginning balance of $5,925.29 in the Charlebois' personal joint checking account. That day, an investment of $100,000 was wire transferred into the account from one of his investors. Within 48 hours, Charlebois transferred $93,000 of that investor's $100,000 investment to other Charlebois accounts, of which $81,818.49 was wire transferred to previous investors prior to the end of the year, and $6,195.50 was wire transferred to repay merchant cash advance loans to, among others, Kash Capital and Liquidibee. On the same day, the Charlebois family arrived in Beaver Creek, Colorado, for a vacation, during which time they spent over $9,165, including $1,195.20 for "Vail Limo Service", $1,792.71 for ski access, rentals and purchases, $1,412.45 at restaurants; $1,493.91 at hotels, including the Ritz Carlton and Park Hyatt (of which $475.00 was charged at the Park Hyatt spa), before they arrived home on January 2, 2021. By January 4, 2021, the personal joint checking account had a balance of only $263.88 and on January 5, 2021 the same investor made another $100,000 investment into the Charlebois' personal joint checking account and all but $2,190.02 was spent as of January 8, 2021, again paid out via wire transfers to previous investors, wires for payments of merchant cash advance loans, personal expenses, and cash withdrawals.
The Charlebois family made a second ski trip to Colorado, also in January 2021, during which time they spent over $3,400 in four days, at places such as the Ritz Carlton Bachelor Gulch, and various restaurants and ski locales in the surrounding Beaver Creek and Vail area.
In March 2021, the Charlebois family travelled to Boca Grande, Florida for a weeklong vacation, during which time they spent $8,792.41, despite a negative balance in Charlebois' personal joint checking account during the trip.
Upon his return to Charlotte on March 22, 2021, through April 13, 2021, Charlebois raised at least $570,000 from investors and obtained $43,000 in new merchant cash advance loans. During this time-period, the Charlebois family traveled to Austin, Texas, and Dallas, Texas (where one of his children attends a private university), and spent over $5,927 during their five day trip.
By April 15, 2021, virtually all of the new money Charlebois raised from investors and obtained from loans had been spent paying former investors, repaying merchant cash advance loans, and financing the family's Texas trip, leaving the Charlebois business and personal joint checking accounts near zero balances. In addition to the aforementioned travel expenditures, Charlebois spent at least $10,993 in airfare during 2021.
From in or about November 2021 through the present, the Defendants' Ponzi scheme has defrauded at least three investors of at least $350,000, through the offer of investments in the exercise of stock options in various private entities that Charlebois claimed he owned.
Charlebois has made numerous false and fraudulent misrepresentations to investors, and has provided fabricated documents to them, to induce them to invest money with him and the entities he controlled, and has engaged in a repeated pattern of lulling activity with
investors once they raised questions about their investment amounts and purported gains."
The official SEC complaint charges Charlebois and his company WC Private LLC with violating the antifraud provisions of Section 17(a) of the Securities Act of 1933 and Section 10(b) of the Securities Exchange Act of 1934.
According to the Secretary of State, Charlebois's company, WC Private LLC, has a registered office address of 2149 Norton Road – a $1.6 million Myers Park home. According to Mecklenburg County Tax Records, the home is currently owned by Wynn A D Charlesbois and his wife Katie Charlesbois.
The SEC is seeking a preliminary and permanent injunctive relief, an asset freeze, an accounting, disgorgement of ill-gotten gains plus prejudgment interest, and civil penalties.
The SEC's ongoing investigation is being conducted by Melissa Mitchell and Krysta Cannon, and supervised by Matthew McNamara and Justin Jeffries. The SEC's litigation will be led by Robert Schroeder.
Comments
comments