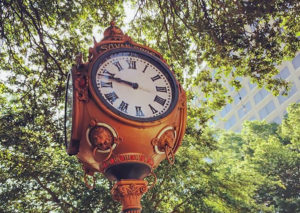 South Carolina may have just fallen back for the last time.
The SC Senate has just approved a new bill that would effectively end the Daylight Savings Time time change if approved by the federal government. They join Florida, Arkansas, Tennessee, Oregon, Delaware, Utah, Maine and Washington in the move to request the Feds to allow the change (Hawaii and Arizona don't observe the change in spite of the Federal law to observe it).
Sen. Harvey Peeler of Gaffney introduced Senate Bill 11 and it passed unanimously in the SC Senate.
The bill states:
"TO AMEND THE CODE OF LAWS OF SOUTH CAROLINA, 1976, BY ADDING SECTION 1-1-30 SO AS TO PROVIDE THAT THE SOUTH CAROLINA GENERAL ASSEMBLY INTENDS FOR DAYLIGHT SAVING TIME TO BE THE YEAR-ROUND STANDARD TIME OF THE ENTIRE STATE SHOULD THE UNITED STATES CONGRESS AMEND CERTAIN RELATED FEDERAL LAW TO ALLOW STATES TO OBSERVE DAYLIGHT SAVING TIME YEAR ROUND."
The bill is now set to be debated in the House when it returns this coming January.
What do you think about ending the time change? 
Do you think North Carolina should follow suit? 
Comments
comments