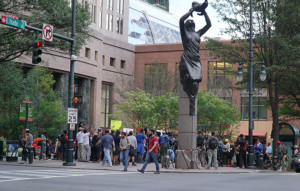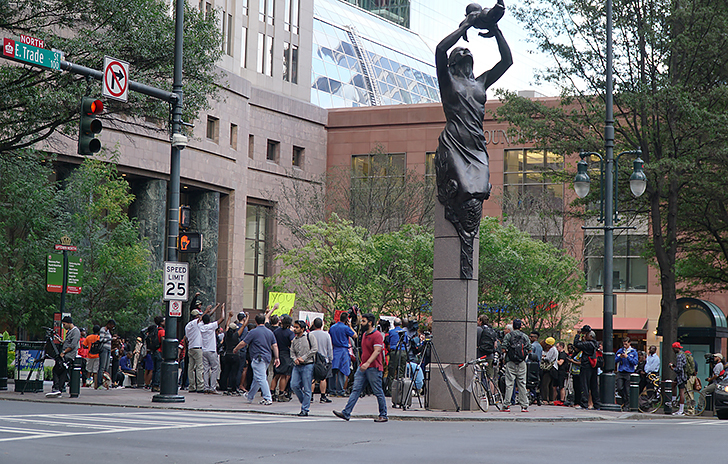 Yesterday, the special counsel probing interference in the last presidential election, led by Robert Mueller, charged 13 individual Russian nationals and three separate Russian groups with violating criminal laws with the intent of meddling "with U.S. elections and political processes."
According to the Charlotte Observer, the Queen City became a key target of several of Russian operations in their attempts to disrupt the 2016 presidential election.
The Observer notes that Mueller's 37-page indictment includes the following charges that specifically relate to Charlotte;
▪ @Ten_GOP, a Twitter account started by the Russian conspirators, which at one time attracted more than 100,000 followers, started posting phony allegations in August 2016 that voter-fraud investigations had been launched in North Carolina.
▪ After Donald Trump carried the state and was the surprise winner of the November 2016 election, Russian conspirators posing as grass-roots activists helped arrange a Nov. 19 rally in Charlotte called "Charlotte Against Trump," which was designed to instigate discontent.
▪ The conspirators also infiltrated community groups such as Black Lives Matter. A key player in the effort was a St. Petersburg, Russia-based troll farm called Internet Research Agency, a defendant in Mueller's indictment.
While these specific incidences were specifically addressed in the recent indictments, it's unclear what other social media accounts and events were organized by, fueled, or shared by Russians. It's also unclear at this time how significantly these actions affected how North Carolinians voted.
Comments
comments