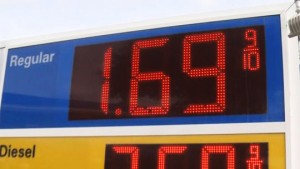 Many people living in Charlotte will occasionally cross the border into South Carolina to buy gas, but now, we may start getting visitors from even further away. GasBuddy.com has just listed Rock Hill, SC as having the lowest gas prices in America, currently 5 stations are selling gas at $1.69 per gallon for regular unleaded.
According to the GasBuddy, the five stations with the lowest gas are; Walmart at 1225 Cherry Rd, Gulf at 860 Heckle Blvd, QuikTrip at 990 S Cherry Rd, 7-Eleven at 1001 Oakland Ave, and the 7-Eleven at 1657 N Cherry Rd.
South Carolina currently has the lowest gas prices in the nation on average at $2.01.
Gregg Laskoski from GasBuddy commented that he predicts that prices will continue to fall, possibly another 30 cent to 40 cent per gallon decrease over the next several months. You can monitor the changes using GasBuddy's free mobile app using their alerts, and browse real-time gas prices for every gas station in America.
The falling prices are primarily due to a glut of supply in the United States and globally, as well as the strength of the U.S. dollar.
Please share;
[facebook][tweet][digg][stumble][Google]
[one_third]


[/one_third] [one_third]


[/one_third] [one_third_last]


[/one_third_last]
Comments
comments