With Thanksgiving and Giving Tuesday swiftly approaching, 'tis the season for giving back and Americans certainly do. In 2018 alone, individuals in America gave over $292 billion to charity and contributed 6.9 billion volunteer hours. While the U.S. consistently ranks among the most generous countries worldwide, some parts of the country tend to be more charitable than others.
In a new study, SmartAsset analyzed data on metrics related to charitable donations and volunteerism to uncover the places where Americans give the most time and money to charity. They found that the Charlotte-Concord-Gastonia metro area cracks the top of the list.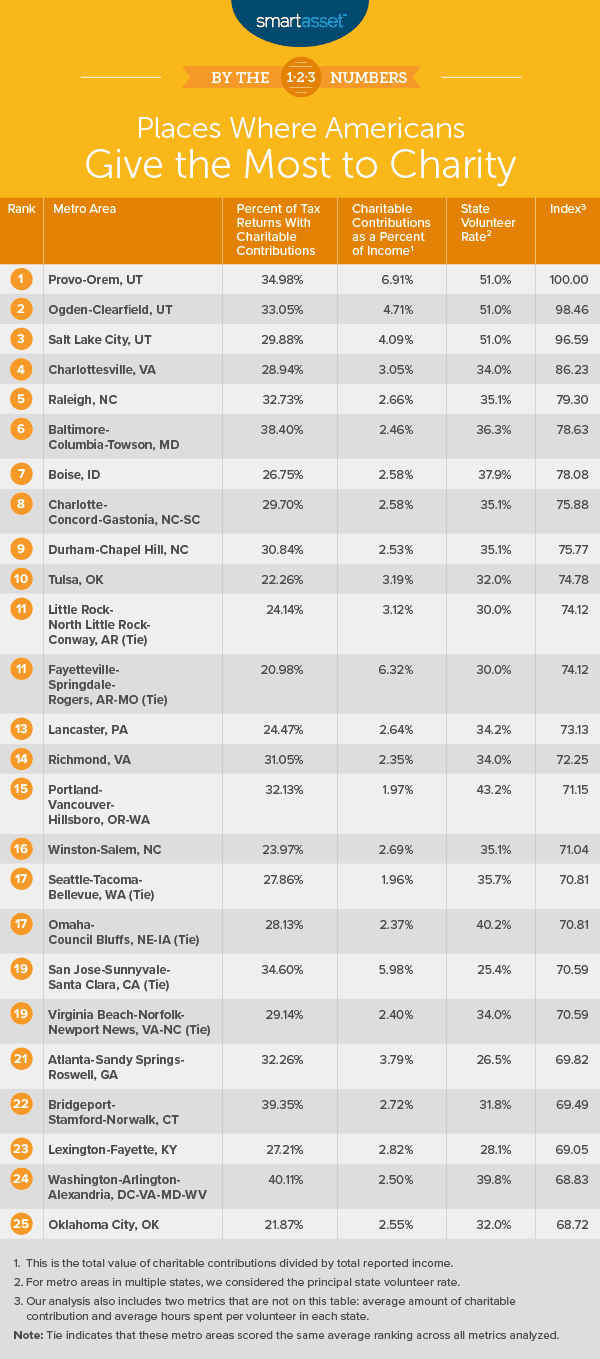 Way to go Charlotte! 
Comments
comments